Finns ditt företag på Google My Business?
Jan 8, 2019
Blog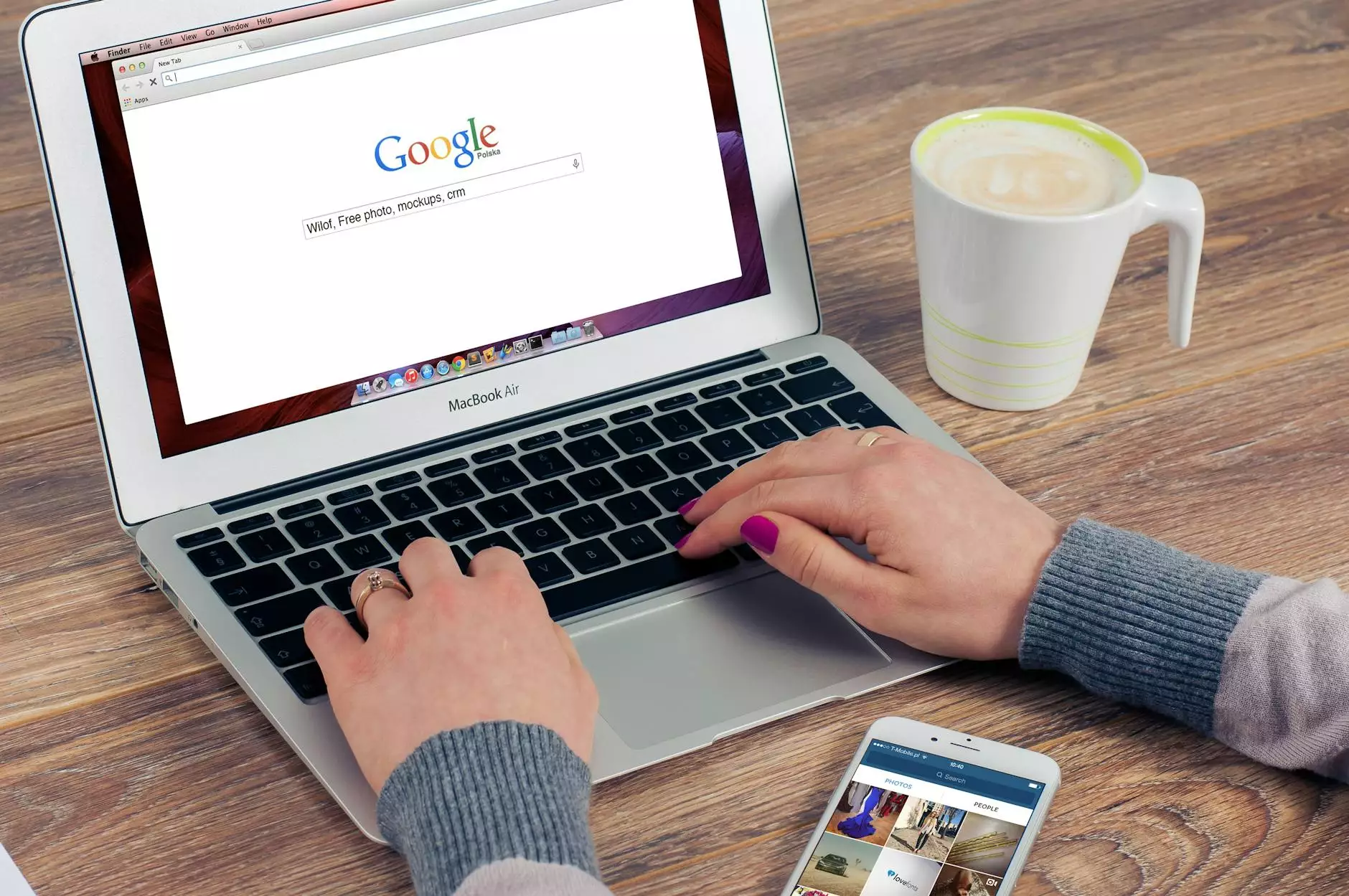 Are you aware of the potential benefits of having your business listed on Google My Business? As a leading digital marketing agency in the Business and Consumer Services industry, Rossi Marketing can help you make the most out of this powerful tool.
What is Google My Business?
Google My Business is a free and user-friendly platform provided by Google that allows businesses to manage their online presence. By claiming and optimizing your Google My Business listing, you can ensure that potential customers find accurate and up-to-date information about your business when searching on Google.
With a Google My Business listing, your business information will be displayed prominently on Google search results, Google Maps, and Google's local pack. This increased visibility can help drive more traffic to your website, increase foot traffic to your physical location, and ultimately generate more leads and sales.
Why is Google My Business important for your business?
In today's digital age, having a strong online presence is crucial for any business looking to thrive. Google My Business offers numerous benefits that can greatly enhance your digital marketing efforts:
Increased visibility: By optimizing your Google My Business listing, you have a higher chance of appearing in relevant search results, thus increasing your online visibility.
Enhanced credibility: A well-maintained Google My Business profile with positive reviews and accurate information can build trust and credibility with potential customers.
Improved customer engagement: Through Google My Business, you can interact with customers by responding to reviews, updating information, and sharing posts, fostering customer engagement and loyalty.
Insights and analytics: Google My Business provides valuable insights and analytics about how customers are finding and interacting with your business, helping you make data-driven decisions to further optimize your digital marketing strategies.
Optimizing your Google My Business listing
In order to maximize the benefits of Google My Business, it's important to optimize your listing. Here are some key steps to follow:
1. Claim and verify your listing
To get started, you need to claim and verify your business on Google My Business. This ensures that you are the rightful owner and have full control over your business information.
2. Provide accurate business information
Make sure to provide accurate and detailed information about your business, including your business name, address, phone number, website, hours of operation, and relevant categories. This helps Google understand your business and provide accurate information to potential customers.
3. Add compelling visuals
Include high-quality photos and videos that showcase your products, services, and premises. Visual content not only attracts potential customers but also enhances your brand image and increases user engagement.
4. Encourage customer reviews
Positive reviews can greatly impact your online reputation and influence potential customers. Encourage satisfied customers to leave reviews on your Google My Business profile and promptly respond to any feedback or concerns.
5. Publish engaging posts
Take advantage of the post feature on Google My Business to share updates, special offers, and other relevant information. Engaging posts can attract attention and drive more traffic to your website or physical location.
6. Monitor and respond to customer interactions
Regularly check your Google My Business account for new reviews, questions, and messages. Respond promptly and professionally, demonstrating your commitment to customer satisfaction.
Contact Rossi Marketing for Google My Business assistance
As a professional digital marketing agency specializing in the Business and Consumer Services industry, Rossi Marketing is well-equipped to help you optimize your Google My Business listing. Our team of experts can guide you through the process, implement proven strategies, and drive tangible business results.
Don't miss out on the incredible opportunities that Google My Business offers. Contact Rossi Marketing today to unlock the full potential of this powerful tool and stay ahead of the competition.