Custom Software Development
Jan 26, 2021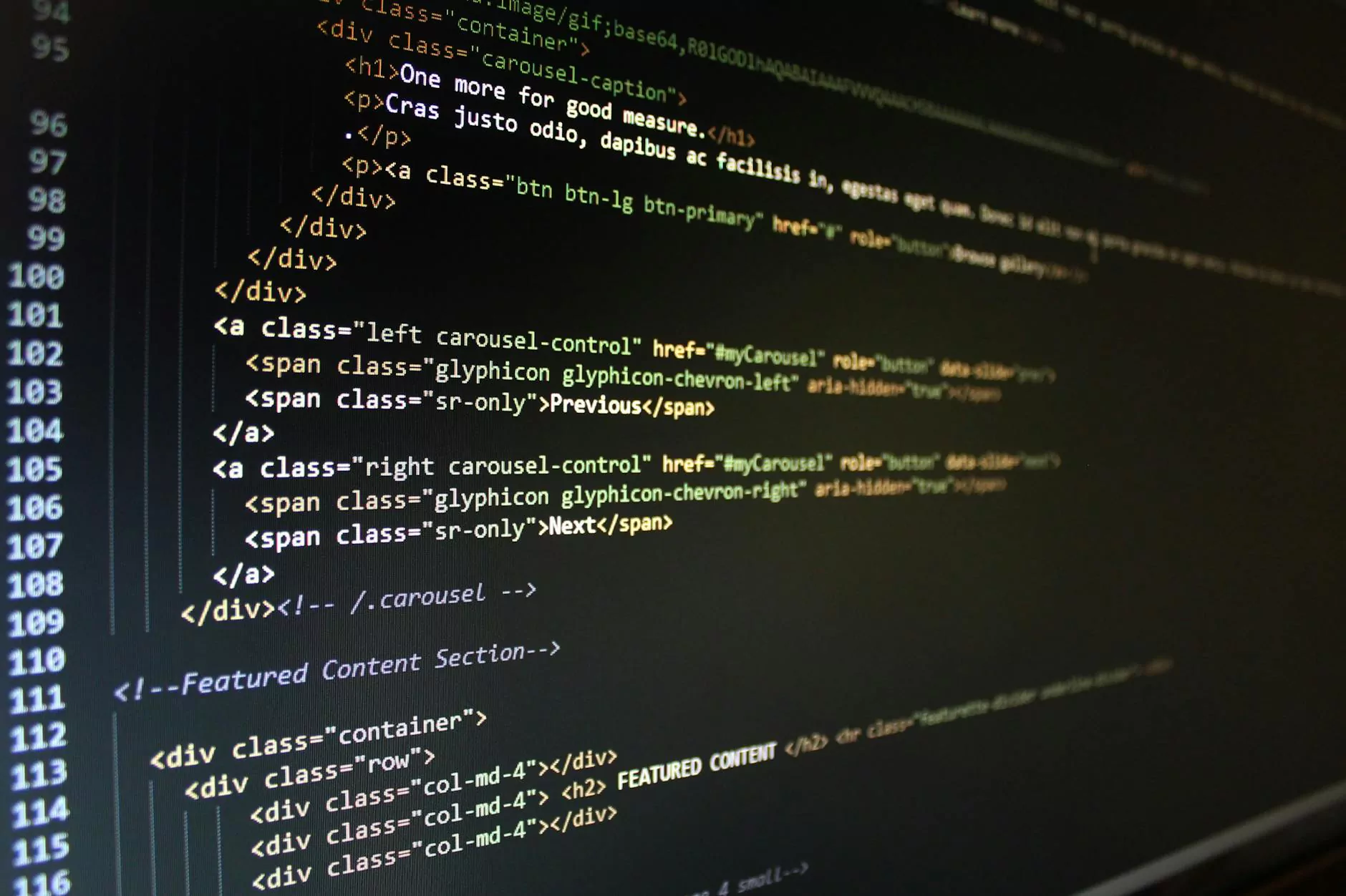 Enhance Your Business with Tailored Software Solutions
At Rossi Marketing, we understand the importance of having personalized and efficient software solutions that align with your business goals. Our custom software development services are designed to cater to the unique needs and requirements of your organization, providing you with a competitive edge in the digital landscape.
Why Choose Custom Software Development?
Off-the-shelf software solutions may not always meet the specific needs of your business. Generic software often comes with unnecessary features or lacks the functionality required to streamline your operations effectively. By opting for custom software development, you can:
Maximize productivity and efficiency
Eliminate redundant processes
Improve data security and confidentiality
Gain a competitive advantage
Enhance customer experience and satisfaction
Comprehensive Software Development Process
At Rossi Marketing, our team of experienced software developers follows a comprehensive approach to custom software development:
Requirement Analysis: We conduct a thorough analysis of your business needs, understanding your specific requirements and objectives.
Design and Planning: Our experts design a robust software architecture and create a detailed plan for development.
Development: We use cutting-edge technologies and industry best practices to develop a high-quality software solution tailored to your business.
Testing and Quality Assurance: Rigorous testing ensures the functionality, performance, and security of your custom software.
Deployment and Integration: Our team assists with seamless integration and deployment of the software into your existing systems.
Maintenance and Support: We provide ongoing maintenance and support services, ensuring your software runs smoothly and efficiently.
Benefits of Choosing Rossi Marketing
When you partner with Rossi Marketing for your custom software development needs, you can expect the following benefits:
Expertise: Our team consists of highly skilled software developers who excel in creating innovative solutions.
Customization: We understand that every business is unique, and we tailor our software solutions accordingly.
Efficiency: Our software solutions are designed to optimize your business processes and increase efficiency.
Scalability: Our solutions are scalable, ensuring they can grow and adapt alongside your business.
Integration: We ensure seamless integration of the custom software with your existing IT infrastructure.
Cost-effectiveness: Our services are competitively priced, providing exceptional value for your investment.
Client Satisfaction: We prioritize customer satisfaction and strive to exceed your expectations.
Industries We Serve
Our custom software development services cater to a wide range of industries, including:
Finance and Banking
Healthcare and Pharmaceuticals
Retail and E-commerce
Manufacturing and Logistics
Education and E-learning
Travel and Hospitality
Contact Us Today
If you're ready to transform your business with a customized software solution, contact Rossi Marketing today. Our team is committed to delivering top-notch custom software development services that align with your unique business objectives. Enhance productivity, streamline processes, and gain a competitive advantage with our bespoke software solutions.
Call us at +1 (555) 123-4567 or email us at [email protected] to get started.