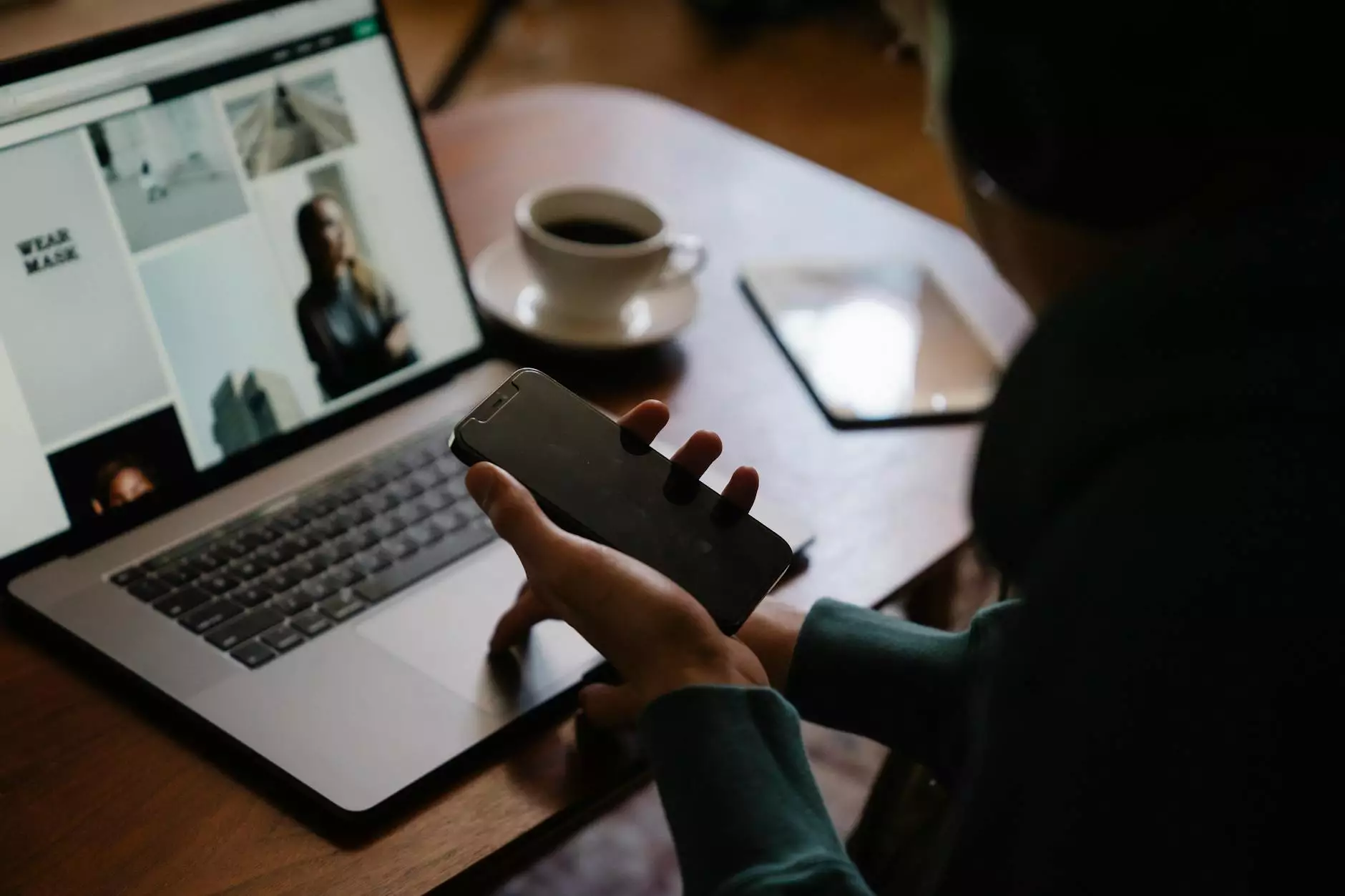 Boost Your Conversion Rates with Rossi Marketing
Welcome to Rossi Marketing, your trusted partner in driving business success through digital marketing strategies. We specialize in helping businesses thrive online by utilizing advanced techniques such as Conversion Rate Optimization (CRO). If you're looking to enhance your website's performance and grow your customer base, our high-end CRO services are designed just for you.
What is Conversion Rate Optimization?
Conversion Rate Optimization (CRO) is a process aimed at improving the percentage of visitors who take desired actions on your website. These actions can range from making a purchase to filling out a form or subscribing to a newsletter. By optimizing your conversion rate, you can maximize the value you get from your existing website traffic without the need for additional marketing efforts.
At Rossi Marketing, we understand that every business is unique, which is why we take a personalized approach to CRO. Our expert team will analyze your website, identify conversion bottlenecks, and create strategic solutions to boost your conversion rates. We combine data-driven insights, industry best practices, and cutting-edge tools to optimize your website's performance and drive tangible results.
Why Choose Rossi Marketing for Conversion Rate Optimization?
As a leading digital marketing agency in the Business and Consumer Services sector, Rossi Marketing stands out for its commitment to delivering exceptional results. When it comes to CRO, we go above and beyond to ensure our clients' success. Here's why you should choose us:
Expertise: Our team of skilled professionals has extensive experience in CRO. We stay up to date with the latest trends and techniques to provide you with cutting-edge optimization strategies.
Custom Solutions: We understand that one-size-fits-all solutions don't work in the digital world. That's why we tailor our CRO strategies to meet your specific business goals and objectives.
Data-Driven Approach: Our CRO process is backed by data and analytics. We dive deep into user behavior, conduct A/B tests, and track metrics to make informed decisions and drive meaningful improvements.
Transparent Communication: We believe in building strong relationships with our clients. Throughout the CRO journey, we maintain open and transparent communication, keeping you informed about progress, outcomes, and next steps.
Measurable Results: Our ultimate goal is to deliver measurable results that impact your bottom line. We focus on increasing conversions, improving user experience, and optimizing key performance indicators (KPIs) that matter to your business.
Our Conversion Rate Optimization Process
At Rossi Marketing, we follow a comprehensive CRO process to ensure maximum effectiveness:
Website Audit: We conduct a thorough audit of your website to identify areas for improvement and opportunities for increased conversions.
Conversion Analysis: Our experts analyze your website's user flow, conversion paths, and usability to pinpoint conversion bottlenecks.
Hypothesis Creation: Based on data and insights, we create data-driven hypotheses to test and validate improvements.
Testing and Optimization: We implement A/B tests, multivariate tests, and other optimization techniques to enhance conversion rates.
Data Analysis and Reporting: We analyze test results, measure the impact of optimizations, and provide detailed reports to track progress.
Continuous Improvement: CRO is an ongoing process, and we continuously monitor, refine, and optimize to ensure lasting results.
Contact Us for High-End Conversion Rate Optimization Services
If you're ready to take your business to new heights and unlock its full potential, don't settle for average conversion rates. Contact Rossi Marketing today and let our dedicated team of experts assist you in optimizing your website for increased conversions. Together, we can achieve remarkable results that drive long-term success. Get in touch with us now!