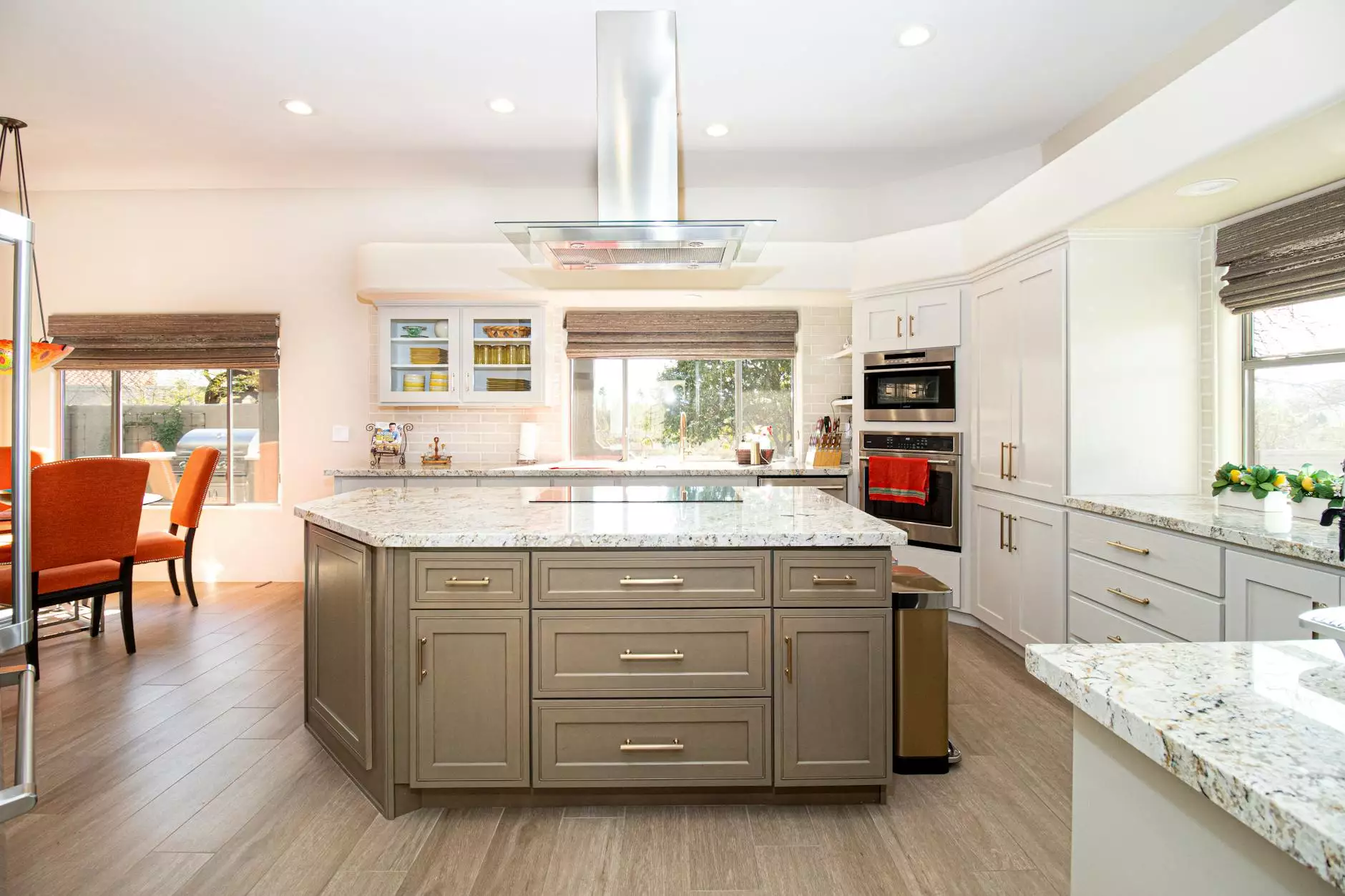 The Experts in Digital Marketing for Kitchen Industry
At Rossi Marketing, our Kitchen Center division is dedicated to helping businesses in the kitchen industry thrive by providing top-notch digital marketing solutions. With years of experience and a talented team, we understand the unique challenges and opportunities that this industry presents. From kitchen appliance manufacturers to kitchen design studios, we have the expertise and knowledge to create successful online strategies that drive growth.
Transform Your Culinary Experience
Are you looking to upgrade your kitchen appliances, redesign your kitchen space, or simply enhance your cooking experience? Look no further than Kitchen Center. Our seamless integration of digital marketing and kitchen expertise ensures that you receive the best solutions tailored to your needs.
Unparalleled Expertise
Our team consists of skilled digital marketers who specialize in the kitchen industry. We have in-depth knowledge of the latest trends, technologies, and consumer behaviors within this sector. By understanding the nuances of the kitchen market, we can effectively position your brand and products to capture your target audience's attention.
Comprehensive Digital Strategies
At Rossi Marketing's Kitchen Center, we believe in a holistic approach to digital marketing. We develop customized strategies that incorporate search engine optimization (SEO), content marketing, social media marketing, email marketing, and more. Our goal is to increase your online visibility, drive relevant traffic to your website, and ultimately boost conversions and sales.
Why Choose Kitchen Center?
Specialized Expertise: We focus exclusively on the kitchen industry, allowing us to understand its unique dynamics and deliver highly targeted digital marketing strategies.
Proven Results: Our track record speaks for itself. We have successfully helped numerous kitchen businesses achieve their digital marketing goals, driving significant growth and ROI.
Collaborative Approach: We believe in fostering strong partnerships with our clients. We work closely with you to understand your business objectives and develop strategies that align with your vision.
Innovation and Adaptability: The digital landscape is constantly evolving, and we pride ourselves on staying ahead of the curve. We continuously test new strategies and technologies to ensure your business remains competitive.
Transparent Reporting: We provide regular, transparent reports that detail the performance of your digital marketing campaigns. Our data-driven insights enable you to make informed decisions and optimize your marketing efforts.
Our Services
Our comprehensive range of services is designed to address the specific needs of your kitchen business:
1. Search Engine Optimization (SEO)
Our SEO experts will optimize your website, ensuring it ranks well in search engine results pages. By targeting relevant keywords and implementing technical SEO best practices, we drive organic traffic and increase your online visibility.
2. Content Marketing
Engaging and informative content is key to attracting and retaining customers. Our content marketing team will create compelling blog posts, articles, videos, and more that showcase your kitchen products and establish your brand as a thought leader in the industry.
3. Social Media Marketing
With our social media expertise, we help you leverage platforms like Facebook, Instagram, and Pinterest to connect with your target audience, increase brand awareness, and drive traffic to your website. We develop engaging content and targeted advertising campaigns to maximize your social media presence.
4. Email Marketing
Stay connected with your customers through effective email marketing campaigns. Our team will strategize, design, and implement personalized email campaigns that nurture leads, build customer loyalty, and drive conversions.
5. Conversion Rate Optimization (CRO)
Maximize the effectiveness of your website by optimizing its design, user experience, and conversion funnel. Our CRO experts analyze user behavior, identify areas of improvement, and implement changes that result in higher conversion rates and revenue.
Contact Us
Ready to take your kitchen business to new heights? Contact our Kitchen Center division today for a consultation. Our team of experts is eager to discuss your goals and develop a tailored digital marketing strategy for your unique needs.
Remember, your success is our priority. Partner with Rossi Marketing's Kitchen Center and experience the power of expert digital marketing in the kitchen industry.