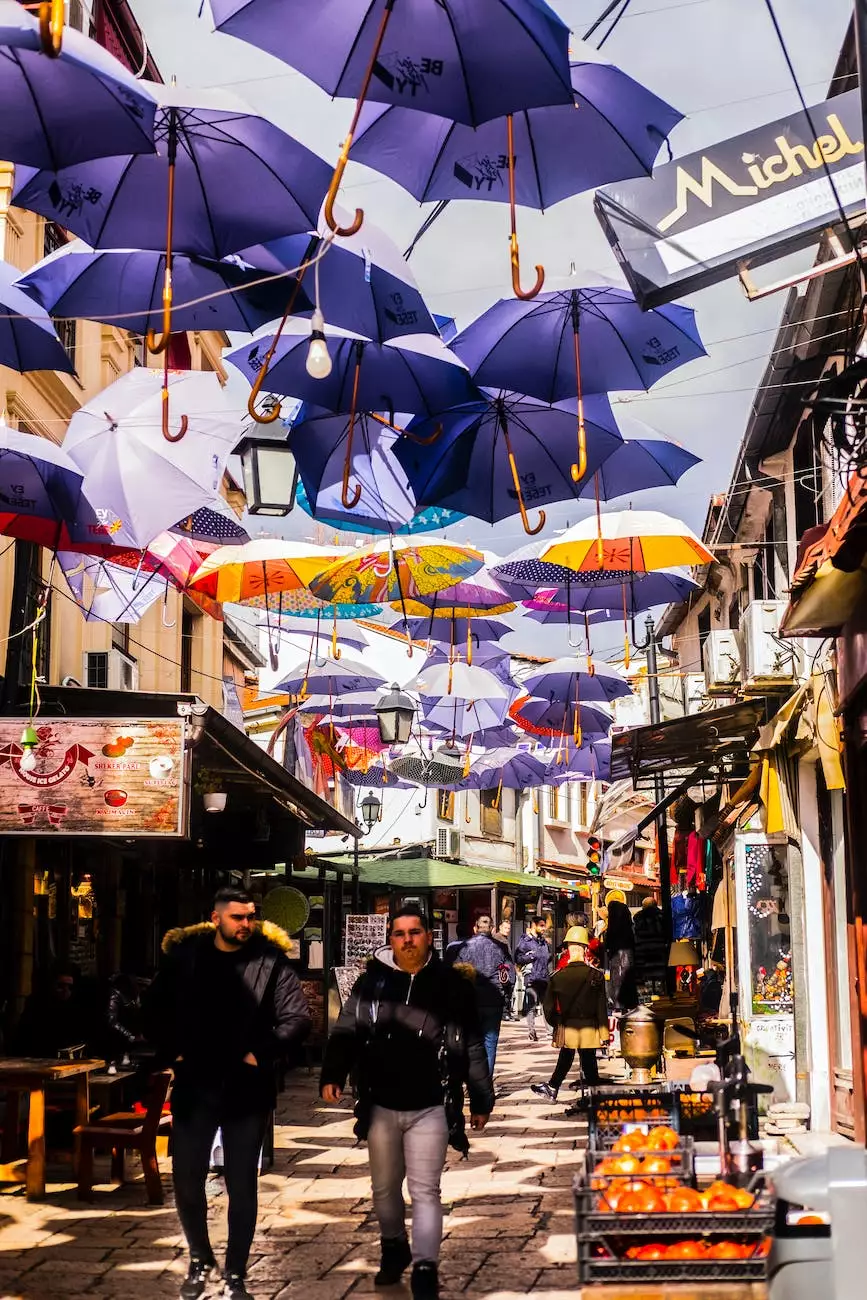 Welcome to the Rossi Marketing website, where we proudly introduce you to our highly skilled team member, Danielle Gonzales. Danielle is an exceptional professional in the field of Business and Consumer Services - Digital Marketing. With her exemplary expertise in SEO and high-end copywriting, she possesses the skills necessary to help businesses outrank their competitors and achieve greater online visibility.
A Passionate SEO Specialist
Danielle Gonzales is not only an SEO expert but also a dedicated individual who is passionate about helping businesses achieve their digital marketing goals. With years of experience in the industry, she has gained a deep understanding of search engine algorithms and constantly stays up-to-date with the latest trends and best practices.
Danielle's knowledge and strategic approach ensure that Rossi Marketing's clients receive the highest level of service. She utilizes effective SEO techniques to drive organic traffic and improve search engine rankings. Her dedication to delivering top-notch results makes her an invaluable asset to our team and clients alike.
High-End Copywriting at Its Finest
One of Danielle's key strengths lies in her exceptional copywriting skills. She has mastered the art of creating engaging and compelling content that captivates readers and drives them towards action. With a strong emphasis on customer-centric writing, Danielle understands how to effectively communicate a brand's message, product, or service.
Whether it's persuasive landing page copy, informative blog articles, or enticing social media posts, Danielle knows how to craft words that resonate with audiences. Her ability to blend SEO strategies seamlessly into her writing ensures that her content not only satisfies search engine algorithms but also captures and retains the attention of readers.
Driving Digital Marketing Strategies
Danielle's extensive knowledge and experience allow her to develop robust digital marketing strategies for businesses across various industries. She understands that every business is unique, and therefore, tailors her approach to meet specific goals and objectives.
From conducting in-depth keyword research and optimizing website content to implementing effective link building campaigns and analyzing data, Danielle utilizes a comprehensive approach to ensure maximum online visibility and success. Her ability to identify target audiences and develop personalized marketing campaigns sets her apart in the industry.
Client Success Stories
Throughout her career, Danielle Gonzales has helped numerous clients achieve remarkable success in their digital marketing endeavors. Her strategic thinking, attention to detail, and exceptional communication skills make her an invaluable partner for businesses aiming to increase their online presence.
Don't just take our word for it, though. Here are a few testimonials from some of Danielle's satisfied clients:
"Working with Danielle and the team at Rossi Marketing has been a game-changer for our business. Her expertise in SEO and copywriting has significantly improved our search engine rankings and website traffic. We couldn't be happier with the results!" - John Smith, CEO of ABC Company
"Danielle's ability to craft engaging content has helped us establish our brand as an industry leader. Our website now consistently ranks higher in search results, and we've seen a substantial increase in organic traffic. She truly knows how to make an impact!" - Jane Doe, Marketing Manager at XYZ Business
Contact Danielle Gonzales at Rossi Marketing
If you're looking for a results-driven SEO specialist and high-end copywriter, Danielle Gonzales at Rossi Marketing is the perfect choice. To learn more about our digital marketing services or to inquire about working with Danielle, please don't hesitate to get in touch!
Contact Information:
Phone: 123-456-7890
Email: [email protected]
Address: 123 Main Street, City, State, ZIP
We look forward to hearing from you and helping you embark on a successful digital marketing journey.