eCommerce Store Maintenance Services
Oct 16, 2019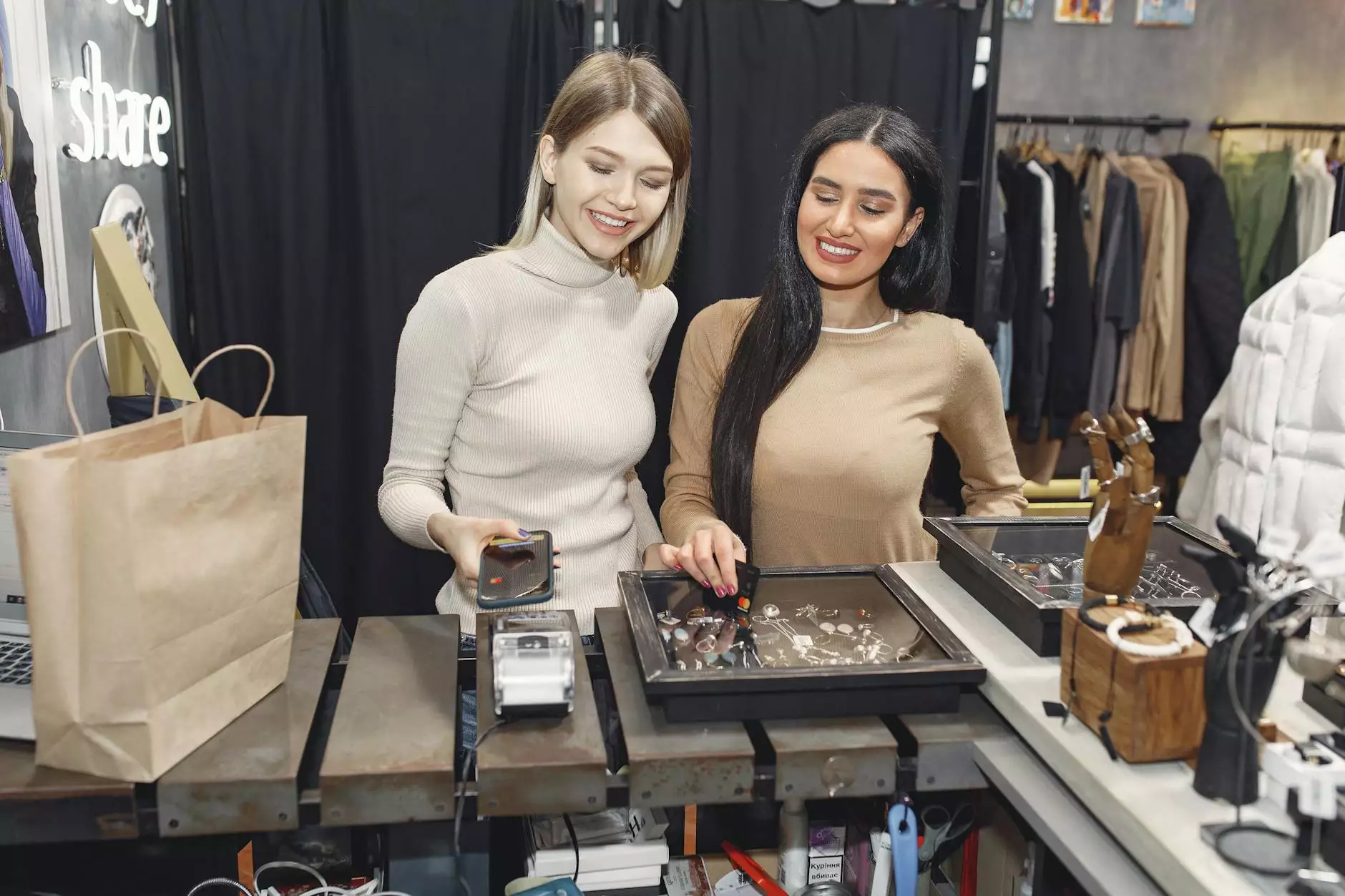 Enhance Your Online Business with Rossi Marketing
As a premier digital marketing agency in the Business and Consumer Services sector, Rossi Marketing is dedicated to helping businesses succeed in the competitive world of eCommerce. Our eCommerce store maintenance services provide comprehensive support, ensuring your online store runs smoothly and efficiently.
The Importance of eCommerce Store Maintenance
Running an eCommerce store requires continuous attention to various aspects to provide an excellent user experience and maximize conversions. Neglecting routine maintenance can result in security vulnerabilities, reduced website performance, and ultimately, lost sales.
Secure Your Online Store
With a rise in cyber threats, securing your eCommerce store is of paramount importance. Our expert team at Rossi Marketing offers industry-leading security measures to safeguard your website and protect sensitive customer data. Regular security audits, vulnerability assessments, and timely updates ensure your online store stays safe and trustworthy.
Ongoing Performance Optimization
A poorly optimized eCommerce store can lead to slow loading times, higher bounce rates, and frustrated users. Our team employs various optimization techniques to enhance website performance and deliver a seamless browsing experience. These techniques include image optimization, caching, code compression, and minimizing render-blocking resources.
Seamless User Experience
Providing a smooth user experience is vital for customer satisfaction and repeat business. Our eCommerce store maintenance services include regular testing and monitoring to identify and fix any usability issues. We ensure your website is mobile-friendly, easy to navigate, and optimized for conversion, ensuring a delightful shopping experience for your customers.
Comprehensive eCommerce Store Maintenance Services
At Rossi Marketing, we offer a wide range of comprehensive services to cater to your eCommerce store maintenance needs, covering various aspects to keep your online business thriving:
Website Updates and Upgrades

Our expert team keeps your website up-to-date with the latest technologies, including platform updates, plugin installations, and feature enhancements. By staying current, we ensure your eCommerce store remains competitive and provides the best possible experience to your customers.

Content Management

High-quality and engaging content is vital for attracting and retaining customers. Our experienced copywriters create compelling product descriptions, engaging blog posts, and eye-catching visuals to enhance your brand identity and drive conversions.

Inventory Management

Efficient inventory management is crucial for eCommerce success. Our team helps you streamline your inventory processes, ensuring accurate stock levels, organized product categorization, and seamless order fulfillment.

Payment Gateway Integration

To facilitate smooth and secure online transactions, we integrate reliable payment gateways into your eCommerce store. Whether it's PayPal, Stripe, or other popular payment providers, we ensure a seamless checkout experience for your customers.

SEO and Marketing Optimizations

Harness the power of search engine optimization (SEO) and digital marketing to drive traffic and increase conversions. Our skilled SEO experts optimize your eCommerce store for relevant keywords, create engaging content, and implement effective marketing strategies to elevate your online presence.
Choose Rossi Marketing for Your eCommerce Store Maintenance Needs
Partnering with Rossi Marketing for your eCommerce store maintenance provides numerous advantages:
Experienced professionals dedicated to your success
Comprehensive services tailored to your specific requirements
Proactive monitoring and prompt issue resolution
Enhanced website security and regular vulnerability assessments
Improved website performance and loading times
Expert SEO and marketing strategies to drive targeted traffic
Don't let maintenance challenges hinder your online business growth. Let Rossi Marketing take care of your eCommerce store, allowing you to focus on what you do best - selling products and delighting customers.
Contact Us Today
Take the first step towards optimizing your eCommerce store maintenance by reaching out to Rossi Marketing. Our professional team is ready to assist you in achieving a competitive edge in the digital landscape.
Contact us now to schedule a consultation and discuss how our eCommerce store maintenance services can propel your business forward.
© 2021 Rossi Marketing. All rights reserved. | Business and Consumer Services - Digital Marketing