Casper Andreasen - Your Digital Marketing Expert at Rossi Marketing
May 17, 2022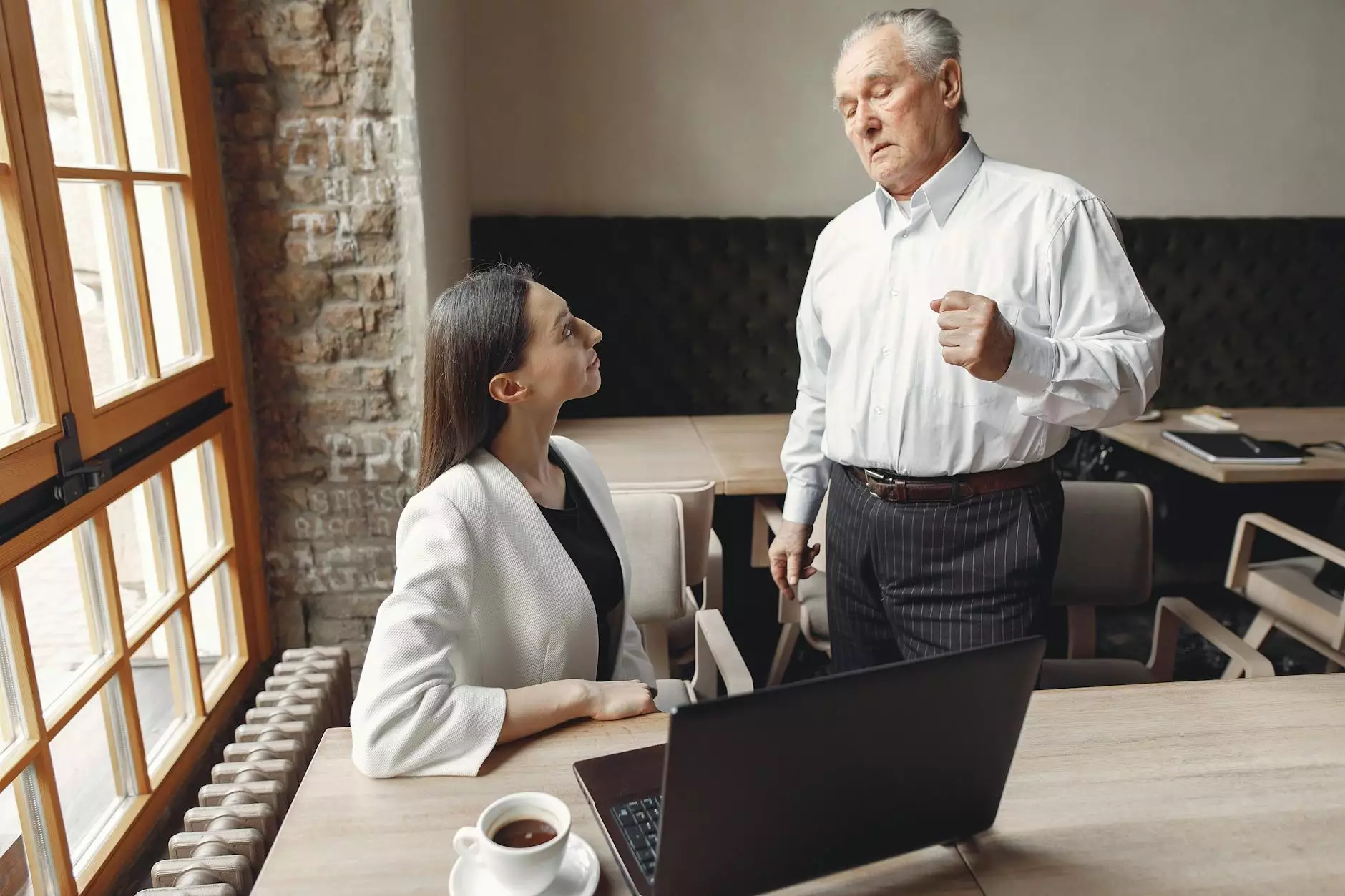 Welcome to the digital marketing world where creativity, strategy, and analytics come together to drive businesses towards success. I'm Casper Andreasen, a seasoned digital marketer at Rossi Marketing, ready to share valuable insights and expertise with you.
Why Choose Rossi Marketing for Your Digital Marketing Needs?
As a leading name in the business and consumer services industry, Rossi Marketing has a proven track record of helping businesses thrive in the digital landscape. Our team of experts, including myself, is dedicated to delivering exceptional results through innovative strategies and customized solutions.
With years of experience in digital marketing, I have had the privilege of working with diverse clients across various industries. From small startups to established enterprises, I understand the unique challenges each business faces and tailor strategies accordingly.
The Power of Strategic Digital Marketing
In today's digital age, having a strong online presence is crucial for any business. Strategic digital marketing is the key that unlocks opportunities and helps you connect with your target audience effectively. At Rossi Marketing, we believe in creating long-term strategies that drive sustainable growth for businesses.
Search Engine Optimization (SEO):
No digital marketing strategy is complete without a well-implemented SEO plan. As an experienced SEO specialist, I stay up-to-date with the latest algorithm changes and industry trends to improve organic search visibility for our clients. By conducting in-depth keyword research, optimizing website structure, and creating valuable content, we ensure search engines recognize your brand as an authoritative source.
Content Marketing:
Content is king, and an effective content marketing strategy can boost your online presence significantly. Our team at Rossi Marketing excels in creating high-quality, engaging, and SEO-friendly content that resonates with your target audience. From blog posts to infographics, videos to social media posts, we utilize various content formats to increase brand awareness, drive traffic, and generate leads.
Pay-Per-Click Advertising (PPC):
Maximize your online visibility and drive immediate results with our data-driven pay-per-click advertising campaigns. From keyword selection and ad copy creation to bidding optimization and performance tracking, we handle every aspect of your PPC campaigns to ensure maximum return on investment. With our expertise in platforms like Google Ads and social media advertising, we help you reach your audience at the right time with the right message.
Stay Ahead with Rossi Marketing's Expert Advice
At Rossi Marketing, we believe in empowering businesses with knowledge and insights that enable them to stay ahead of the competition. As an industry expert, I am committed to sharing valuable tips and latest trends in digital marketing to help you make informed decisions for your business.
Effective Social Media Marketing Strategies
Social media has revolutionized the way businesses connect with their audience. In my articles, I share detailed strategies on leveraging popular platforms like Facebook, Instagram, Twitter, and LinkedIn to build brand awareness, engage with your audience, and drive conversions. Stay updated with the ever-changing social media landscape and learn how to make your brand stand out from the crowd.
Mastering Search Engine Optimization
Did you know that ranking on the first page of search engine results can significantly impact your business's success? In my expert insights, I delve deep into the world of SEO, sharing actionable advice on keyword research, on-page optimization, link building, and more. Unlock the power of SEO and enhance your website's visibility in search engines to drive targeted organic traffic.
Conversion Rate Optimization Techniques
Converting website visitors into loyal customers is the ultimate goal for any business. In my comprehensive guides, I uncover the secrets of effective conversion rate optimization (CRO). Learn how to create persuasive landing pages, optimize user experience, and implement A/B testing to boost conversions and maximize your marketing efforts.
Your Partner in Success
Choose Rossi Marketing as your digital marketing partner, and together, we can achieve extraordinary results. I'm Casper Andreasen, here to guide you through the ever-changing digital landscape and help you reach new heights.
Contact me today for a consultation and let's transform your digital marketing strategies into a force to be reckoned with.
Phone: XXX-XXX-XXXX
Email: [email protected]
Website: rossi-marketing.com/da/dk/news-and-insights/news/our-authors/casper-andreasen-7b49b
© 2022 Rossi Marketing | Business and Consumer Services - Digital Marketing