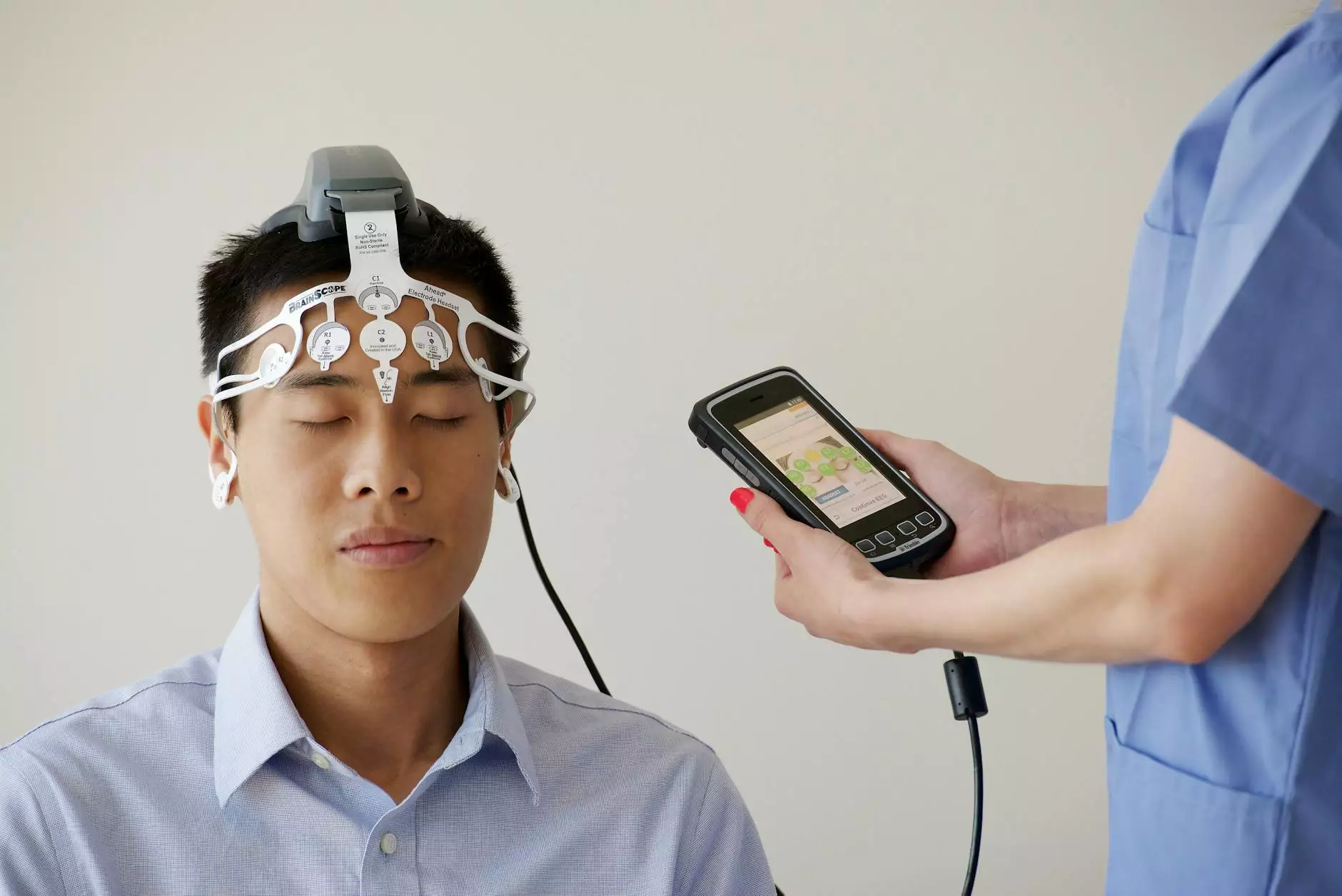 Secure Your Data with CMD Technology Group's DataVault
In today's digital age, where data plays a vital role in business operations and decision-making, it is paramount to protect sensitive information from unauthorized access or loss. At CMD Technology Group, we understand the importance of data security, which is why we have developed DataVault, a cutting-edge solution for secure data storage and management.
The Need for Secure Data Storage
With the increasing prevalence of cyber threats and data breaches, organizations across various industries are continuously striving to enhance their data security measures. DataVault serves as a comprehensive data storage solution that ensures sensitive information remains protected against unauthorized access, while also providing convenient access for authorized users.
Key Features of DataVault
DataVault offers a wide range of features designed to meet the unique data storage and management needs of businesses:
Advanced Encryption: All data stored in DataVault is encrypted using the latest encryption algorithms, providing an additional layer of protection against unauthorized access.
Secure Online Access: Authorized users can securely access their stored data from anywhere, at any time, using a user-friendly web interface.
Data Backup and Recovery: DataVault automatically backs up your information, minimizing the risk of data loss. In the event of a disaster, our reliable data recovery processes ensure seamless restoration.
Scalable Storage Capacity: Whether you have a small business or a large enterprise, DataVault offers scalable storage options to accommodate your growing data needs.
Multi-Level User Permissions: DataVault allows you to assign different access levels to individuals or teams, ensuring that only authorized personnel can view or modify specific data.
Intelligent Data Indexing: Our advanced indexing system enables quick and efficient data retrieval, even in large-scale data environments.
Compliance with Data Regulations: DataVault adheres to industry-specific data regulations, including GDPR, HIPAA, and PCI DSS, enabling organizations to comply with data protection requirements.
Business and Consumer Services - Digital Marketing
At Rossi Marketing, we aim to provide comprehensive digital marketing solutions to businesses across various industries. Our expertise in Business and Consumer Services enables us to create tailored strategies, leveraging the power of digital channels to drive brand awareness, increase website traffic, and achieve higher conversion rates.
Why Choose Rossi Marketing for Your Digital Marketing Needs?
When it comes to digital marketing, partnering with a trusted and experienced agency like Rossi Marketing is crucial. Here's why:
Proven Track Record: With years of experience in the industry, we have successfully executed numerous digital marketing campaigns, delivering exceptional results for our clients.
Data-Driven Approach: Our strategies are backed by thorough market research and data analysis. We believe in making informed decisions to maximize the effectiveness of our campaigns.
Customization and Flexibility: We understand that every business is unique. Our team works closely with you to understand your goals, and we tailor our strategies accordingly to ensure optimal outcomes.
Comprehensive Services: From search engine optimization (SEO) and pay-per-click (PPC) advertising to social media marketing and content creation, we offer a wide range of digital marketing services to meet your specific needs.
Transparent Reporting: We provide regular reports and insights, keeping you informed about the progress and performance of your digital marketing campaigns.
Collaborative Partnership: We believe in building strong relationships with our clients, working together as a team to achieve long-term success.
Continuous Optimization: We constantly monitor and optimize our strategies to ensure that your digital marketing campaigns stay ahead of the competition and deliver the best possible results.
Contact Rossi Marketing for CMD Technology Group's DataVault and Digital Marketing Solutions
If you're interested in learning more about CMD Technology Group's DataVault or if you require top-notch digital marketing services, don't hesitate to contact Rossi Marketing. Our team of experts is ready to assist you in securing your data and driving your business growth through comprehensive digital marketing strategies.