6 Feet Apart Red Floor Graphic
Apr 10, 2020
Palm Cards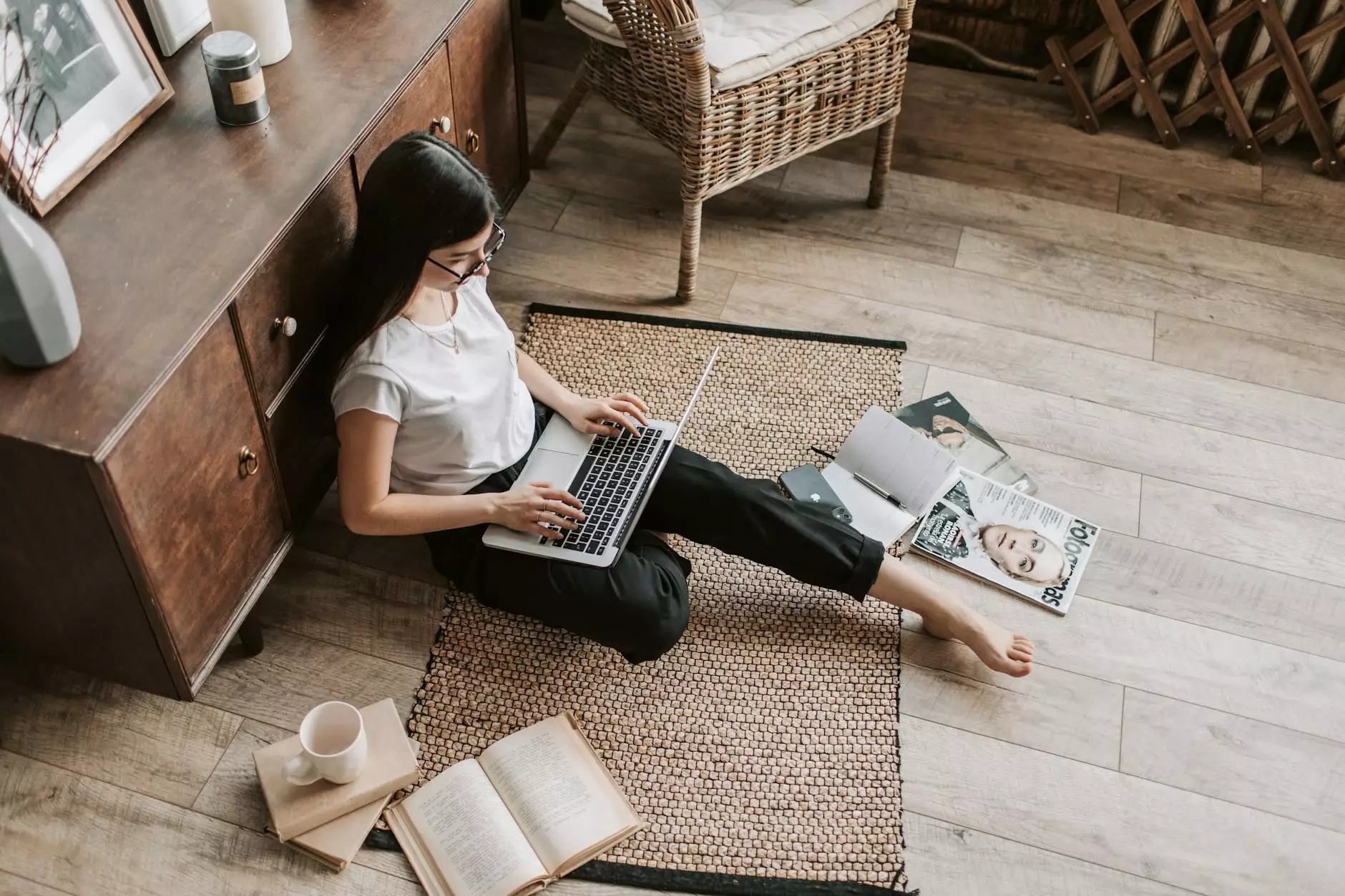 Boost Social Distancing Efforts with Rossi Marketing's Red Floor Graphic
With the ongoing COVID-19 pandemic, it has become essential for businesses and organizations to implement effective social distancing measures to protect their employees and customers. Rossi Marketing, a leading provider of innovative digital marketing solutions, introduces the 6 Feet Apart Red Floor Graphic – a highly visible and durable solution that helps enhance social distancing efforts in any setting.
Why Choose Our 6 Feet Apart Red Floor Graphic?
The 6 Feet Apart Red Floor Graphic offered by Rossi Marketing is designed to effectively communicate the importance of maintaining a safe distance of six feet. Our high-quality graphic is visually striking and catches the attention of individuals passing through, ensuring compliance with social distancing guidelines.
Here's why our Red Floor Graphic stands out:
Visibility: The vibrant red color and attention-grabbing design make it impossible to miss the 6 Feet Apart Red Floor Graphic, ensuring that individuals are aware of the need to maintain a safe distance.
Durability: Constructed using premium materials, our Red Floor Graphic is built to withstand heavy foot traffic, making it suitable for long-term use in high-traffic areas.
Easy Application: Applying our Red Floor Graphic is a hassle-free process. Simply peel off the backing and place it on any clean, dry, and flat surface. It adheres securely and can be easily removed without leaving any residue.
Size Options: We offer the 6 Feet Apart Red Floor Graphic in various size options, allowing you to choose the one that best fits your specific needs and space requirements.
Customizability: Looking to add your brand logo or personalized message? Our team at Rossi Marketing can customize the Red Floor Graphic to align with your branding needs, making it a powerful tool for both safety and brand awareness.
Multi-Purpose: The 6 Feet Apart Red Floor Graphic is versatile and can be used in a wide range of settings, including retail stores, offices, healthcare facilities, educational institutions, restaurants, and more.
Ensuring Safety with Social Distancing Signage from Rossi Marketing
At Rossi Marketing, we understand the significance of maintaining a safe environment for your employees and customers. Our goal is to provide effective solutions that enable your business or organization to navigate the challenges posed by the COVID-19 pandemic.
By incorporating the 6 Feet Apart Red Floor Graphic into your premises, you are not only prioritizing safety but also demonstrating your commitment to the well-being of everyone who enters your space. This sends a strong message that you are taking necessary precautions and instills a sense of confidence and trust among your clientele.
Expert Guidance and Seamless Integration
With years of experience in the digital marketing industry, Rossi Marketing has established itself as a trusted partner for businesses and organizations seeking innovative solutions. Our team of experts is here to guide you through the entire process, from choosing the right size to customizing the design to align with your brand.
Rest assured, our focus on superior customer service means you will receive personalized attention and timely assistance every step of the way. Enhance your social distancing efforts and showcase your commitment to safety with the 6 Feet Apart Red Floor Graphic from Rossi Marketing.
Place Your Order Today
Ready to take your social distancing measures to the next level? Contact Rossi Marketing now to place your order for the 6 Feet Apart Red Floor Graphic. Our team is eager to provide the best solution tailored to your specific requirements.
Don't wait any longer – ensure the safety of your employees and customers with our eye-catching and durable Red Floor Graphic. Together, we can overcome the challenges posed by the pandemic and create a safer world for all.