Discover the Finest Cannabis Dispensary in Springfield
Nov 14, 2019
Palm Cards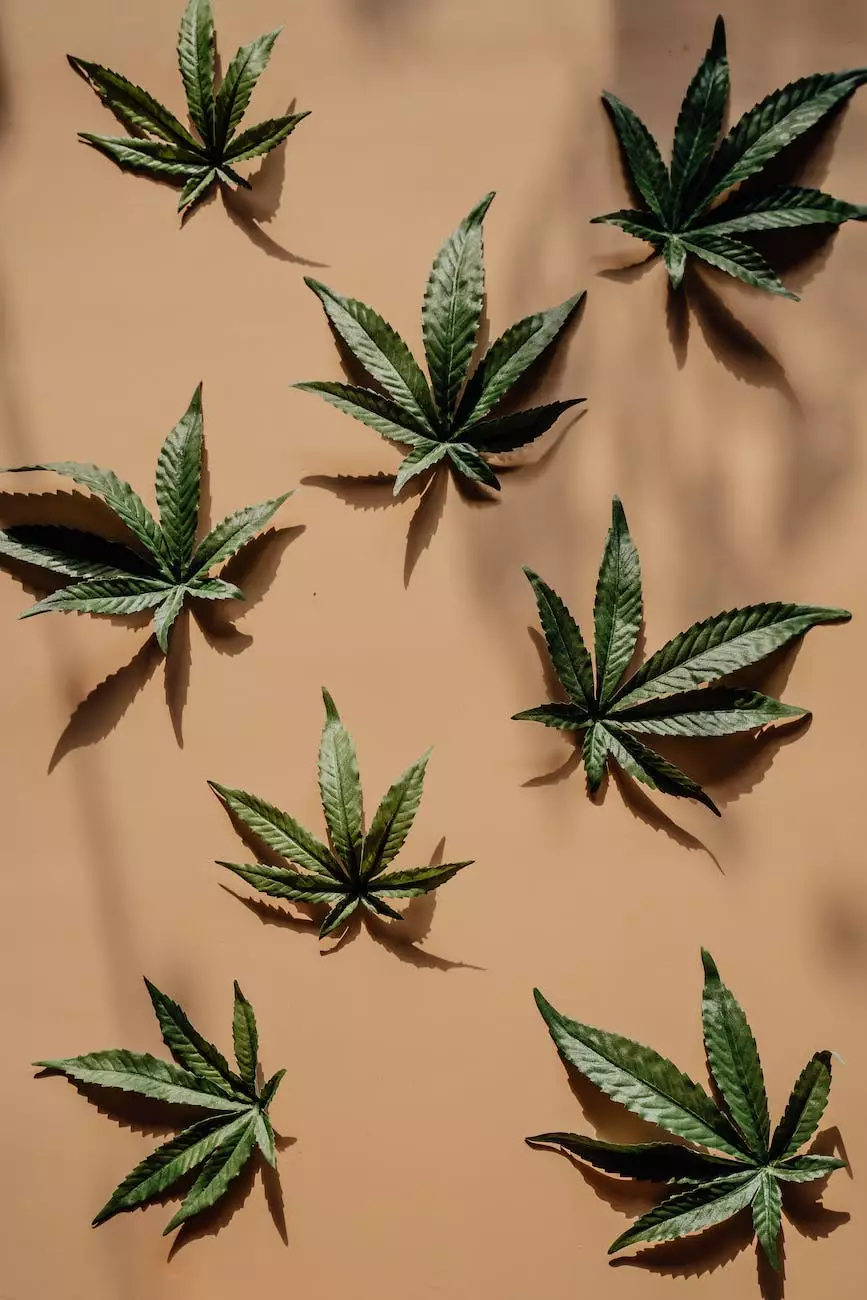 Welcome to 6 Brick's Springfield Cannabis Dispensary, the premier destination for cannabis enthusiasts in Springfield. At our dispensary, we take pride in offering the highest quality products and exceptional customer service. With a wide range of cannabis strains, edibles, concentrates, and accessories, we cater to the unique preferences of every individual.
Unparalleled Selection of Cannabis Products
At 6 Brick's, we understand that each person has different needs and preferences when it comes to cannabis. That's why we have curated an unparalleled selection of products to ensure there is something for everyone. Whether you are a seasoned user or new to cannabis, our knowledgeable staff will assist you in finding the perfect product to meet your requirements.
High-Quality Cannabis Strains
Our dispensary offers an extensive variety of premium cannabis strains sourced from trusted growers. From classic favorites to rare and exotic strains, our collection represents the best selection available in Springfield. Our team ensures that every strain is carefully tested for potency and quality, so you can enjoy a consistent and satisfying experience.
Delicious Edibles and Concentrates
For those seeking alternative consumption methods, we provide a range of delectable edibles and potent concentrates. From infused chocolates and gummies to oils and waxes, our edible and concentrate options cater to diverse tastes and preferences. Our knowledgeable staff can guide you through the different options, helping you find the perfect product for your desired experience.
Expertise in Digital Marketing for Cannabis Businesses
As industry leaders in digital marketing, Rossi Marketing specializes in providing comprehensive services tailored to cannabis businesses. We understand the unique challenges and opportunities faced by those in the cannabis industry, and we are here to help you succeed.
Bespoke Digital Marketing Strategies
Our team at Rossi Marketing works closely with cannabis businesses to develop customized digital marketing strategies that drive results. From search engine optimization (SEO) to social media marketing and content creation, we employ a multi-faceted approach to elevate your online presence and increase brand visibility. Our data-driven strategies ensure that your business stays ahead of the competition.
Social Media Management and Engagement
In today's digital landscape, social media plays a vital role in connecting businesses with their target audience. At Rossi Marketing, we offer comprehensive social media management services that not only establish your presence on popular platforms but also engage and interact with your customers. We create engaging content, handle community management, and implement effective advertising campaigns to maximize your social media impact.
Content Creation and Optimization
A well-crafted and optimized content is crucial for driving organic traffic to your website. Our expert copywriters and SEO specialists work together to create compelling and keyword-rich content that ranks highly on search engine result pages (SERPs). We conduct thorough keyword research, implement on-page optimization techniques, and continuously monitor and refine our strategies to ensure your website ranks above competitors.
Trust Rossi Marketing for Your Digital Success
At Rossi Marketing, we take pride in our extensive expertise in the cannabis industry and our commitment to helping businesses thrive. Whether you need assistance with branding, web development, or digital advertising, our team is here to provide top-notch solutions tailored to your specific needs.
Experience the exceptional products and services at 6 Brick's Springfield Cannabis Dispensary and unlock your business's true potential with the digital marketing expertise of Rossi Marketing. Contact us today to learn more and embark on a journey towards sustainable growth and success.