Budweiser Partnership Case Study: Rossi Marketing
Jan 24, 2023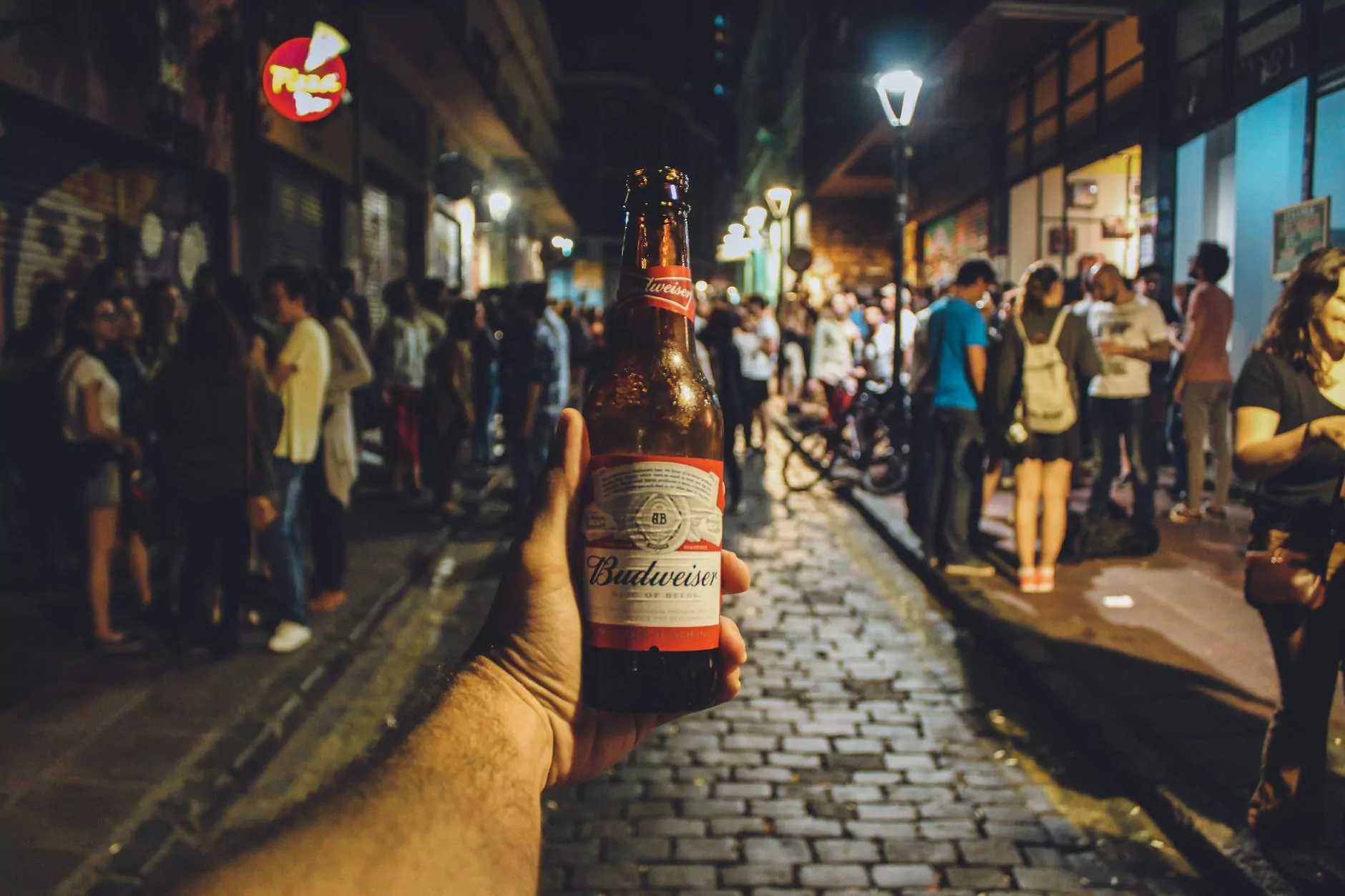 Introduction
Rossi Marketing is a renowned agency specializing in innovative digital marketing solutions. With a strong foothold in the business and consumer services industry, we have successfully partnered with a wide range of clients to achieve their marketing goals. In this case study, we'll delve into our collaboration with Budweiser, one of the world's most iconic beer brands, and unravel the remarkable success we achieved together.
Understanding Budweiser's Vision
When Budweiser approached Rossi Marketing, they had a clear objective in mind - to elevate their brand presence and capture a larger audience share. With our expertise in digital marketing strategies, we embarked on a journey to fulfill their vision.
Comprehensive Market Analysis
Before designing the campaign, our team conducted an in-depth market analysis to identify Budweiser's key competitors, target audience demographics, and industry trends. This critical analysis laid the foundation for our strategic approach, ensuring maximum impact and visibility.
Creative Concept Development
Our team of talented creatives collaborated closely with Budweiser's marketing team to develop a unique and captivating concept that aligned perfectly with their brand identity. By blending creativity and data-driven insights, we crafted a compelling narrative that resonated with Budweiser's target audience.
Strategic Campaign Execution
With a solid concept in place, we initiated the campaign execution phase. Leveraging our expertise in search engine optimization (SEO), content marketing, and social media management, we unleashed a multi-channel strategy that ensured maximum online visibility for Budweiser.
Multi-Channel Marketing Approach
We strategically employed various online marketing channels to amplify Budweiser's reach and engagement. Our comprehensive approach included:
Search Engine Optimization (SEO): We optimized Budweiser's website with industry-leading SEO practices, ensuring high rankings for relevant keywords and phrases.
Content Marketing: Our team crafted engaging and informative content that not only entertained but also educated Budweiser's target audience.
Social Media Management: We developed and executed an impactful social media strategy, leveraging platforms like Facebook, Instagram, and Twitter to create buzz and enhance brand loyalty.
Paid Advertising: We strategically invested in targeted online advertising campaigns, maximizing Budweiser's brand exposure and driving qualified traffic to their website.
Measurable Results
Our efforts produced exceptional results, exceeding all expectations:
Increased Online Visibility
Through our advanced SEO techniques, Budweiser's website experienced a significant boost in search engine rankings. This increased organic visibility drove a substantial rise in website traffic, putting Budweiser ahead of its competitors.
Improved Brand Engagement
By delivering captivating and valuable content across multiple channels, we fostered a stronger connection between Budweiser and its audience. This resulted in increased brand engagement, as evidenced by higher social media interactions and customer feedback.
Enhanced Conversion Rates
Our targeted approach led to improved conversion rates, with a higher percentage of website visitors transforming into loyal customers. Through strategic call-to-actions and personalized landing pages, we optimized the customer journey, maximizing Budweiser's return on investment.
Conclusion
In partnering with Rossi Marketing, Budweiser embarked on an extraordinary journey towards establishing a dominant digital presence. By leveraging our expertise in digital marketing strategies and innovative approaches, Budweiser achieved unparalleled success. At Rossi Marketing, we take pride in our ability to surpass client expectations and deliver outstanding results. Contact us today to discover how we can elevate your brand and drive your business forward.