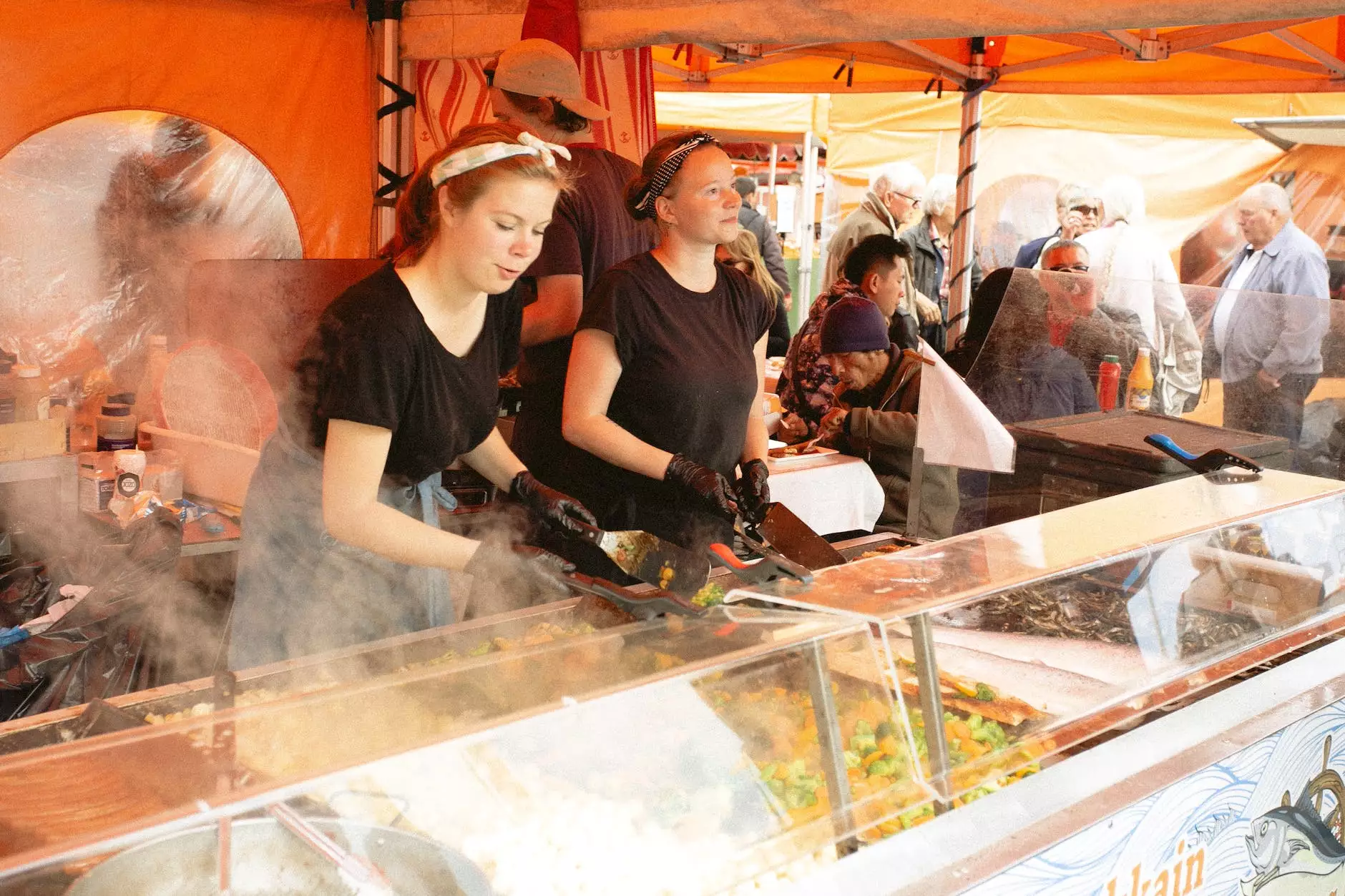 Welcome to the page featuring Elodie Raynaud, a highly proficient Chef de Projet SEA at Rossi Marketing, a leading digital marketing company in the Business and Consumer Services industry.
Introduction to Elodie Raynaud
Elodie Raynaud is an extremely talented and experienced professional in the field of digital marketing, specializing as a Chef de Projet SEA. Her exceptional skills and expertise have contributed significantly to the success of Rossi Marketing, allowing them to deliver outstanding results to their clients.
As a dedicated team member, Elodie consistently demonstrates her commitment to optimizing search engine advertising (SEA) campaigns, ensuring maximum visibility and profitability for clients. With her extensive knowledge and understanding of the latest industry trends, Elodie creates innovative strategies tailored to each client's unique requirements and objectives.
Role as a Chef de Projet SEA
Elodie Raynaud plays a crucial role as a Chef de Projet SEA at Rossi Marketing. Her responsibilities include overseeing and managing search engine advertising campaigns, executing strategic plans, and monitoring campaign performance to ensure exceptional results.
One of Elodie's primary goals is to optimize the online presence and visibility of Rossi Marketing's clients. By conducting thorough keyword research and utilizing advanced analytical tools, she develops comprehensive strategies that drive targeted traffic, increase conversions, and ultimately achieve measurable success.
Contributions to Digital Marketing
Elodie Raynaud's contributions to the field of digital marketing have been highly valued and appreciated by Rossi Marketing and their clients. Her expertise extends beyond the technical aspects of search engine advertising; she also excels in interpreting data and using insights to enhance campaign effectiveness.
Elodie is known for her ability to identify emerging trends and apply them to clients' campaigns, ensuring they stay ahead of the competition. By constantly monitoring changes in search engine algorithms and consumer behavior, she adapts strategies to maximize ROI and deliver sustainable growth for clients in the ever-evolving digital landscape.
Elodie Raynaud's Expertise in SEA
Elodie Raynaud's proficiency in search engine advertising (SEA) is second to none. She possesses an in-depth understanding of various advertising platforms, including Google Ads, Bing Ads, and social media advertising channels. This extensive knowledge enables her to create targeted and impactful campaigns that align with clients' specific goals.
Moreover, Elodie's expertise extends to campaign optimization, ad copywriting, landing page optimization, and conversion rate optimization. By leveraging her skills, she ensures that clients' advertising budgets are utilized efficiently, delivering exceptional ROI and sustainable business growth.
Partnering with Rossi Marketing
Choosing to work with Rossi Marketing means gaining access to Elodie Raynaud's exceptional skills and expertise. With her as the Chef de Projet SEA, clients can rest assured that their search engine advertising campaigns will be managed with utmost professionalism and attention to detail.
If you are looking for a dedicated professional who will go above and beyond to exceed your digital marketing goals, partnering with Rossi Marketing and Elodie Raynaud is the right choice. Get in touch with Rossi Marketing today to explore how Elodie's expertise can take your online presence to new heights.
Increased visibility on search engines
Targeted and impactful advertising campaigns
Maximized return on investment (ROI)
Comprehensive data analysis
Advanced optimization strategies
Industry-leading expertise
Conclusion
Elodie Raynaud, the talented Chef de Projet SEA at Rossi Marketing, is a driving force behind the success of the company and their clients. With her exceptional skills, expertise, and dedication, Elodie consistently delivers outstanding results, ensuring the growth and profitability of the digital marketing campaigns she manages.
To benefit from Elodie's expertise and propel your digital marketing efforts to new heights, choose to partner with Rossi Marketing today. With their exceptional team, including Elodie as the Chef de Projet SEA, you can trust that your online presence will be optimized for success, surpassing your competitors and achieving exceptional business growth.