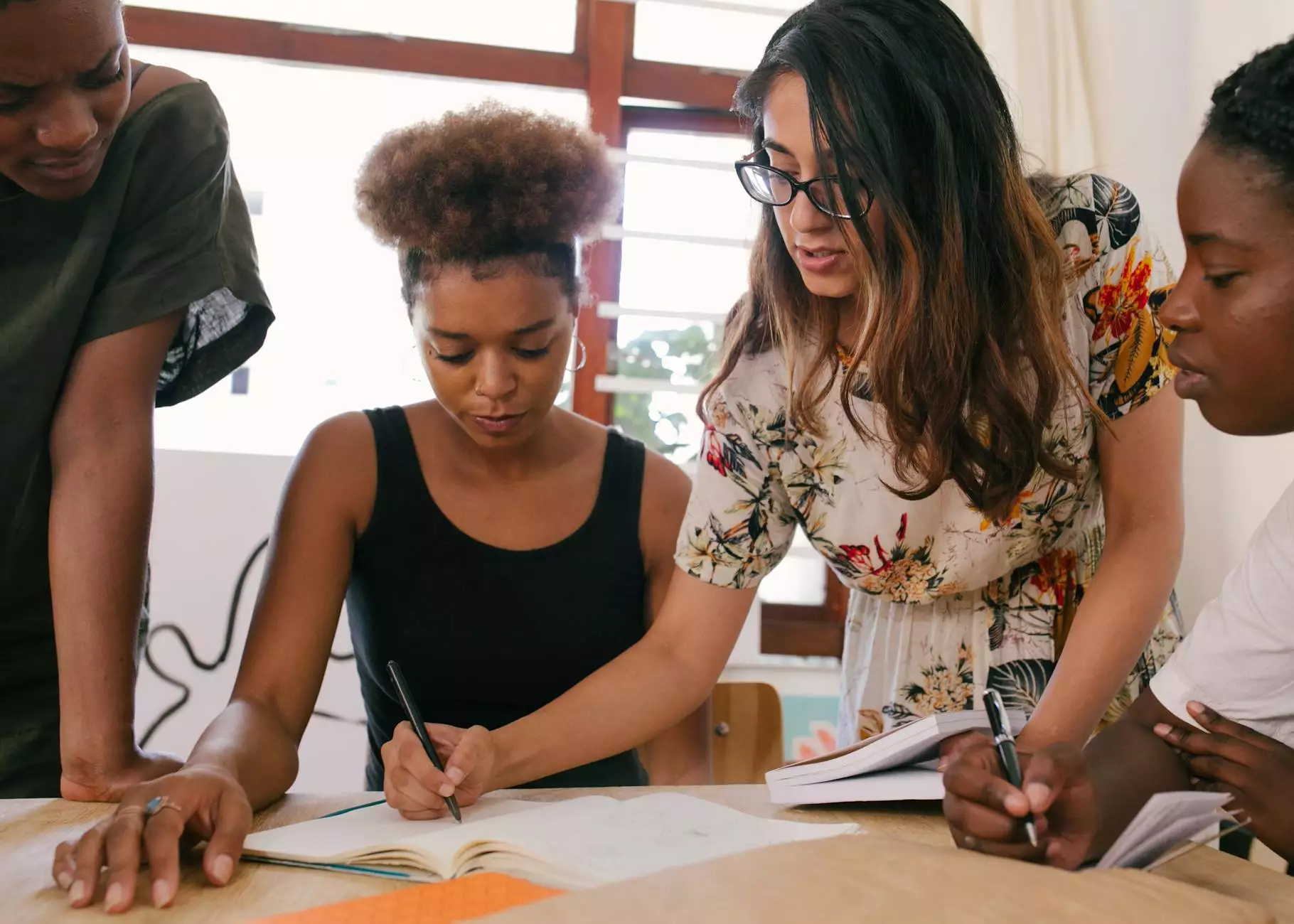 Welcome to iProspect Latin America, the premier digital marketing agency in the region that helps brands accelerate their growth and achieve success online. As a leading player in the field of business and consumer services - digital marketing, we have the expertise and experience to push your brand to new heights.
What Sets Us Apart
With a focus on delivering results, we go above and beyond to ensure the success of our clients. Our team of highly skilled professionals are equipped with extensive knowledge and cutting-edge tools that allow us to develop customized strategies tailored to your specific needs.
Comprehensive Digital Marketing Solutions
At iProspect Latin America, we offer a comprehensive range of digital marketing solutions that cover all aspects of your brand's online presence. From search engine optimization (SEO) to pay-per-click (PPC) advertising, social media management, and content creation, our services are designed to drive targeted traffic, boost conversions, and enhance brand awareness.
SEO Services
Our SEO services are designed to improve your website's visibility in search engine results pages (SERPs). We utilize advanced techniques and keyword research to optimize your website's structure, content, and metadata. By enhancing your website's authority and relevance, we help you rank higher for industry-specific keywords, attracting the right audience to your brand.
PPC Advertising
Our team of PPC experts excels at creating and managing highly effective advertising campaigns. Through meticulous keyword targeting, ad copy optimization, and continuous monitoring, we ensure that your PPC strategy delivers maximum ROI. By targeting the right audience, our PPC campaigns drive valuable traffic to your website, increasing your conversions and revenue.
Social Media Management
In today's digital landscape, social media plays a crucial role in brand building and customer engagement. Our social media management services are designed to capitalize on the potential of platforms such as Facebook, Instagram, Twitter, and LinkedIn. We develop engaging content, foster community growth, and monitor your brand's reputation, ensuring that your social media presence aligns with your business objectives.
Content Creation
Compelling content is at the heart of successful digital marketing. Our team of talented copywriters and creative professionals craft engaging and informative content that captivates your audience. From blog posts and articles to infographics and videos, we create content that not only educates and entertains but also drives traffic and generates leads.
Why Choose iProspect Latin America?
When it comes to digital marketing, choosing the right agency can make all the difference. With iProspect Latin America, you can rest assured that your brand is in capable hands. Our key differentiators include:
Proven track record: We have a long history of delivering exceptional results for our clients, with numerous successful campaigns under our belt.
Industry expertise: Our team comprises experts in various digital marketing disciplines, ensuring that you get the best advice and solutions for your brand.
Customized strategies: We understand that every brand is unique, and we tailor our strategies to align with your specific goals and requirements.
Measurable results: We believe in transparency and accountability. Our comprehensive reporting and analytics enable you to track the performance of your campaigns and measure the impact on your business.
Long-term partnerships: At iProspect Latin America, we aim to build long-lasting partnerships with our clients. We are committed to your success and will continuously refine our strategies to stay ahead of the curve.
Contact Us Today
Your brand's online success starts here. Get in touch with iProspect Latin America today to discuss your digital marketing needs. Let us help you accelerate your brand's growth, reach your target audience, and stand out from the competition. Contact us now to schedule a consultation and take your brand to new heights!