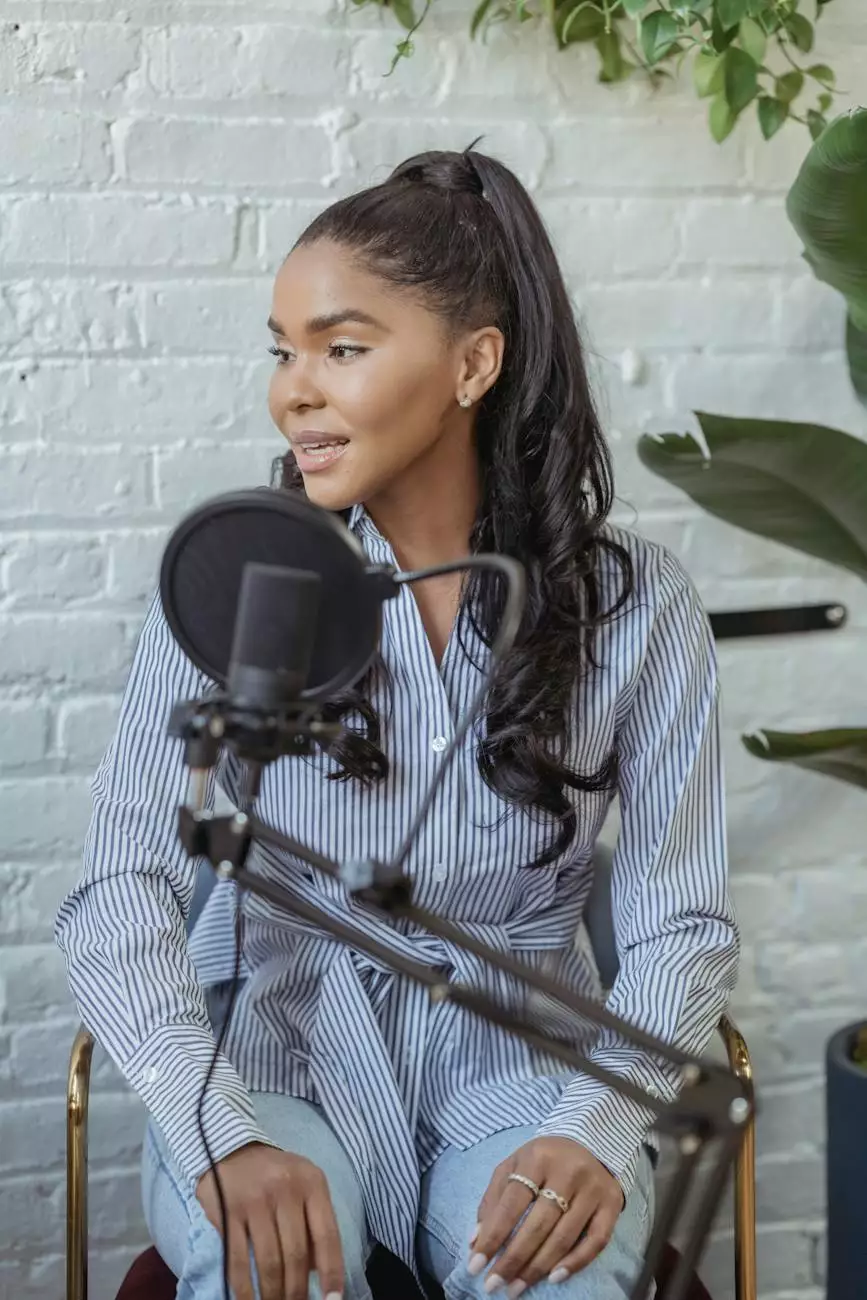 Are you looking to amplify your digital presence and stay ahead in the rapidly evolving world of search engine optimization (SEO)? Look no further than Rossi Marketing, your trusted partner in providing top-notch voice search and SEO strategy services. With our expertise in the digital marketing industry, we can help you drive targeted traffic, boost your online visibility, and stay ahead of your competitors.
Why Voice Search Matters
Voice search has become an integral part of the way consumers interact with search engines. With the rise of virtual assistants like Siri, Google Assistant, and Alexa, people are relying more on voice commands to find information, make purchases, and access services. As a business, embracing voice search optimization is crucial to ensure you don't get left behind.
At Rossi Marketing, we understand the significance of voice search in today's digital landscape. Our team of experts stays up-to-date with the latest trends and best practices to deliver tailored solutions that cater to the needs of your business and target audience.
Our Voice Search and SEO Strategy Services
We offer a comprehensive range of voice search and SEO strategy services that are designed to help you dominate the search engine results page (SERP) and increase your online visibility. Our services include:
Voice Search Optimization: We optimize your website and content to ensure they are voice search-friendly. This involves keyword research, natural language processing, and schema markup implementation to improve your chances of appearing in voice search results.
Content Development: Our team of experienced copywriters creates high-quality, keyword-rich content that appeals to both search engines and users. We specialize in crafting engaging blog posts, informative articles, and compelling landing pages that drive organic traffic and conversions.
Website Audits: We conduct thorough audits of your website to identify potential issues that may hinder your search engine rankings. Our experts analyze your website's architecture, page speed, mobile-friendliness, and user experience to provide actionable recommendations for improvement.
Link Building: Building high-quality backlinks is a crucial aspect of any successful SEO strategy. Our team employs white-hat link building techniques to acquire authoritative links that improve your website's authority and visibility in search engine results.
Competitor Analysis: We analyze your competitors' digital marketing strategies to identify their strengths and weaknesses. This information allows us to develop a tailored SEO strategy that helps you outrank them in search engine results.
Why Choose Rossi Marketing?
When it comes to voice search and SEO strategy services, Rossi Marketing stands out from the competition. Here's why you should partner with us:
Industry Expertise: With years of experience in the digital marketing industry, we have the expertise to deliver exceptional results. Our team stays updated on the latest algorithms and trends to ensure your business stays ahead of the curve.
Customized Solutions: We understand that every business is unique, and one size does not fit all. That's why we offer tailored solutions that align with your business goals and target audience.
Transparent Reporting: We believe in transparency and keep you informed about the progress of your SEO campaigns. Our detailed reports provide insights into your website's performance, keyword rankings, and traffic metrics.
Long-Term Partnership: We strive to build long-term relationships with our clients. As your trusted digital marketing partner, we are committed to your success and are always available to address your concerns or answer any questions you may have.
Don't let your business get lost in the ever-expanding digital landscape. Contact Rossi Marketing today to supercharge your voice search and SEO strategy. Our experts are ready to help you outrank your competitors and achieve sustainable online growth. Together, let's take your digital presence to new heights!