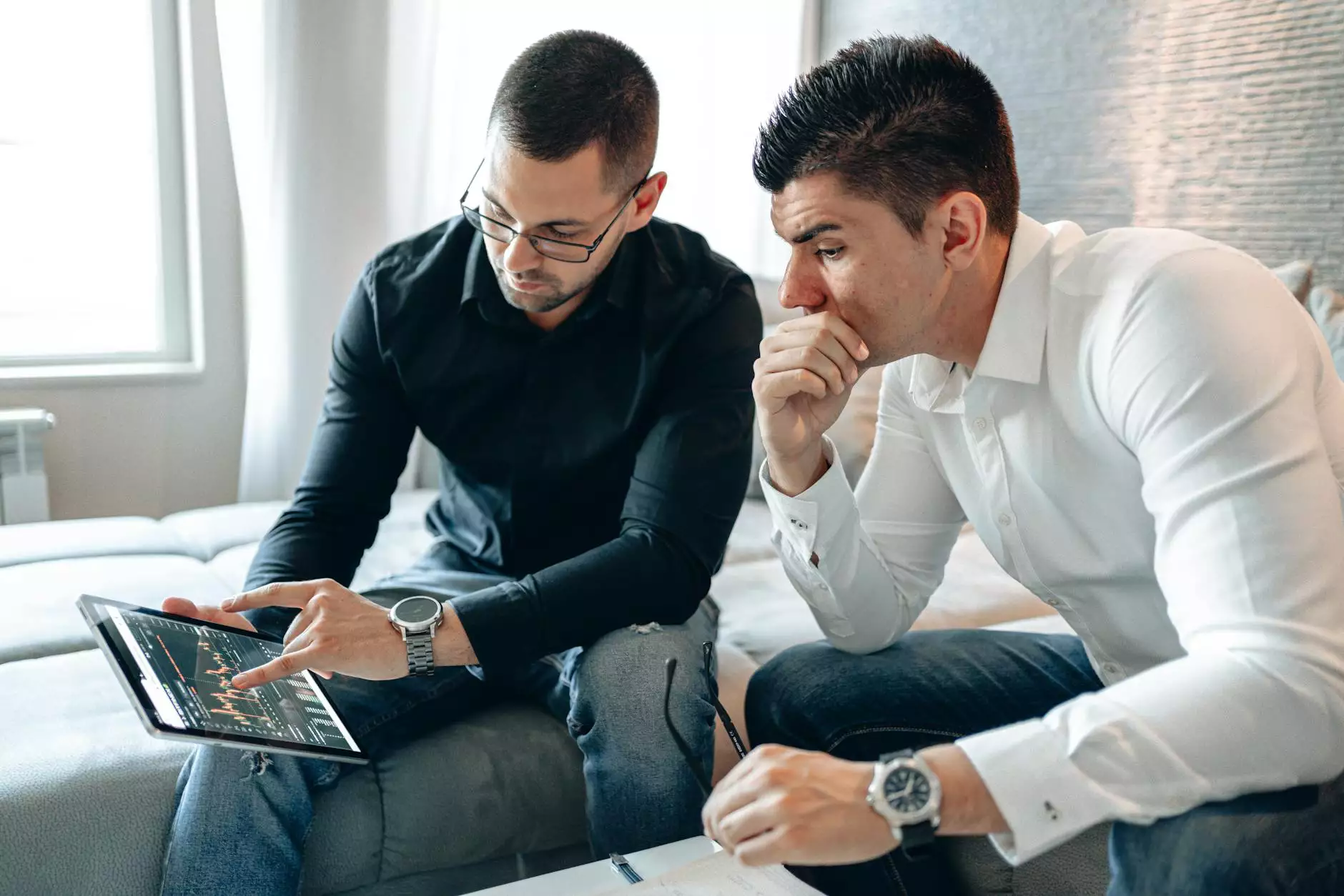 Introduction to Rossi Marketing's PPC Paid Search Services
Rossi Marketing is a leading digital marketing agency specializing in PPC paid search services. Our team of highly skilled professionals understands the ever-evolving landscape of online advertising and can help your business reach new heights. Whether you are a small business owner or a large corporation, our tailored PPC strategies will drive targeted traffic, increase brand visibility, and maximize conversions.
The Importance of PPC Paid Search
In the competitive world of digital marketing, PPC paid search has become an indispensable tool for businesses to achieve their marketing goals. Unlike organic search results, PPC advertising allows you to instantly appear at the top of search engine results pages (SERPs) for specific keywords.
By choosing the right keywords and optimizing your ad campaigns, you can effectively target your desired audience and outshine your competitors. With a well-executed PPC strategy, you can drive qualified leads, increase sales, and achieve significant return on investment (ROI).
Your Partner for Effective PPC Campaigns
At Rossi Marketing, we take pride in our ability to create and manage successful PPC campaigns that yield tangible results. Our team of dedicated professionals possesses extensive knowledge and expertise in all aspects of PPC paid search, including keyword research, campaign structuring, ad copy creation, bid management, and ongoing optimization.
Keyword Research
Keyword research is the cornerstone of any successful PPC campaign. Our team utilizes the latest tools and techniques to identify the most relevant and high-performing keywords for your industry. We analyze search volumes, competition, and user intent to ensure your ads reach the right audience.
Campaign Structuring
A well-structured campaign ensures optimal performance and budget utilization. We segment your campaigns into targeted ad groups, allowing for granular control over your ads and keywords. This approach enables us to deliver highly relevant and compelling ads to potential customers.
Ad Copy Creation
An effective ad copy can make a significant difference in attracting clicks and driving conversions. Our skilled copywriters craft persuasive and keyword-rich ad copies that not only grab attention but also entice users to take the desired action. We continuously test and refine our ad copies to improve performance and maximize ROI.
Bid Management
Proper bid management is crucial to ensure your ads are displayed prominently without draining your budget. We employ advanced bidding strategies, including manual and automated bidding techniques, to optimize your ad spend and achieve the best possible results.
Ongoing Optimization
PPC campaigns require constant monitoring and optimization to deliver sustained success. Our team closely monitors key performance indicators, such as click-through rates, conversion rates, and cost per acquisition, to identify areas of improvement. We continuously tweak and refine your campaigns to ensure maximum effectiveness.
Why Choose Rossi Marketing?
When it comes to PPC paid search, choosing the right partner is crucial for your business's success. Here's why Rossi Marketing stands out:
Expertise: Our team comprises certified professionals with a deep understanding of PPC paid search and digital marketing.
Tailored Strategies: We create customized PPC strategies tailored to your unique business goals and target audience.
Transparent Reporting: We provide detailed reports and analytics to keep you informed of your campaign's performance and return on investment.
Continuous Growth: As a digital marketing agency, we stay up to date with the latest industry trends and technology, ensuring your campaigns remain ahead of the curve.
Client Satisfaction: Our top priority is client satisfaction. We strive to build long-term partnerships and deliver exceptional customer service.
Contact Us for Outstanding PPC Paid Search Services
Ready to take your online advertising to the next level? Contact Rossi Marketing today for a consultation. Our dedicated team will work closely with you to develop and implement a highly effective PPC strategy that drives results and enhances your online presence.
Don't miss out on the immense potential of PPC paid search. Trust Rossi Marketing to help you achieve your digital marketing goals and propel your business forward in today's competitive landscape.