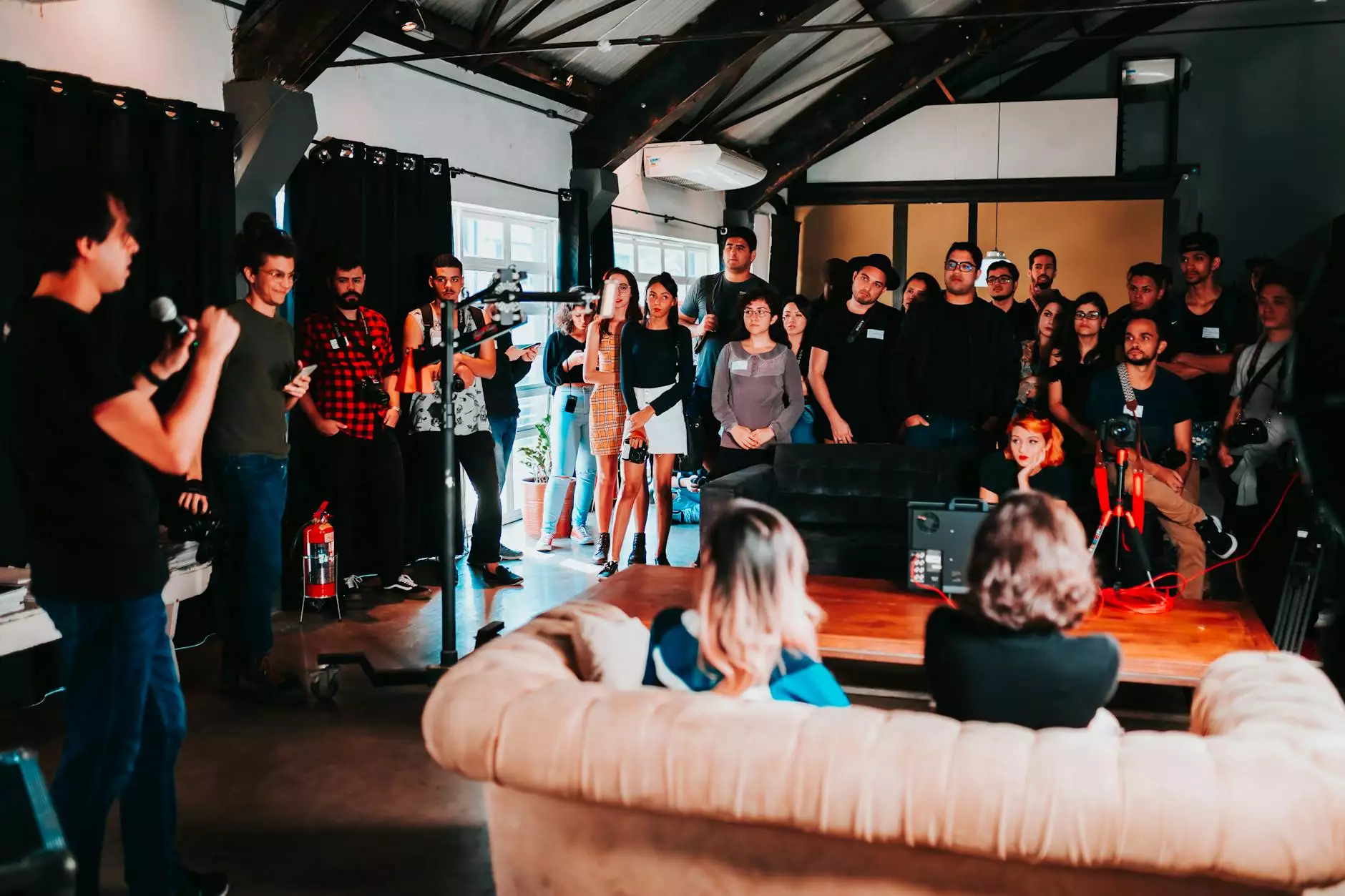 Welcome to the official B2B Ignite London page! Organized by Rossi Marketing, a trusted name in the field of Business and Consumer Services - Digital Marketing, this event has cemented its reputation as the must-attend conference for professionals in the industry.
Igniting B2B Success
At B2B Ignite London, we bring together some of the brightest minds and innovative thinkers to explore the latest trends, strategies, and technologies shaping the B2B marketing landscape. With a focus on driving business growth and fostering meaningful connections, our conference offers unparalleled opportunities for learning, networking, and inspiration.
Unrivaled Expertise
As a leading digital marketing agency, Rossi Marketing knows what it takes to succeed in today's competitive business environment. Our team of seasoned professionals brings a wealth of experience, insights, and knowledge to the table. We understand the unique challenges faced by B2B marketers and tailor our strategies to deliver exceptional results.
Comprehensive Agenda
Our agenda is carefully crafted to address the most pressing topics and challenges faced by B2B marketers. From content marketing and lead generation to marketing automation and data analytics, our expert speakers cover a wide range of subjects that are crucial for driving success in the digital era.
Engaging Sessions
Each session at B2B Ignite London is designed to provide actionable takeaways and practical insights. Our esteemed speakers share their expertise through interactive presentations, panel discussions, and workshops. Attendees can engage with industry leaders, ask questions, and gain valuable knowledge to implement in their own marketing strategies.
Key Topics Covered:
Content Marketing: Learn how to create compelling and valuable content that resonates with your target audience.
Lead Generation: Discover effective strategies for generating high-quality leads and maximizing conversion rates.
Marketing Automation: Harness the power of automation to streamline your marketing processes, nurture leads, and drive growth.
Data Analytics: Dive into the world of data-driven marketing and unlock insights to optimize your campaigns and achieve measurable results.
Networking Opportunities
B2B Ignite London provides ample opportunities for networking and building valuable connections. Connect with like-minded professionals, industry influencers, and potential partners during dedicated networking sessions, coffee breaks, and social events. Forge new relationships, exchange ideas, and expand your professional network.
Why Attend B2B Ignite London?
Stay ahead of the curve with the latest trends and advancements in B2B marketing.
Gain valuable insights from industry experts and thought leaders.
Network with peers and establish meaningful connections.
Unlock new growth opportunities for your business.
Discover innovative strategies to drive revenue and achieve marketing goals.
Join the B2B Ignite London Community Today
Don't miss out on this incredible opportunity to supercharge your B2B marketing efforts. Register now and secure your spot at B2B Ignite London, organized by Rossi Marketing. Ignite your creativity, spark new ideas, and propel your business towards success in the digital age.