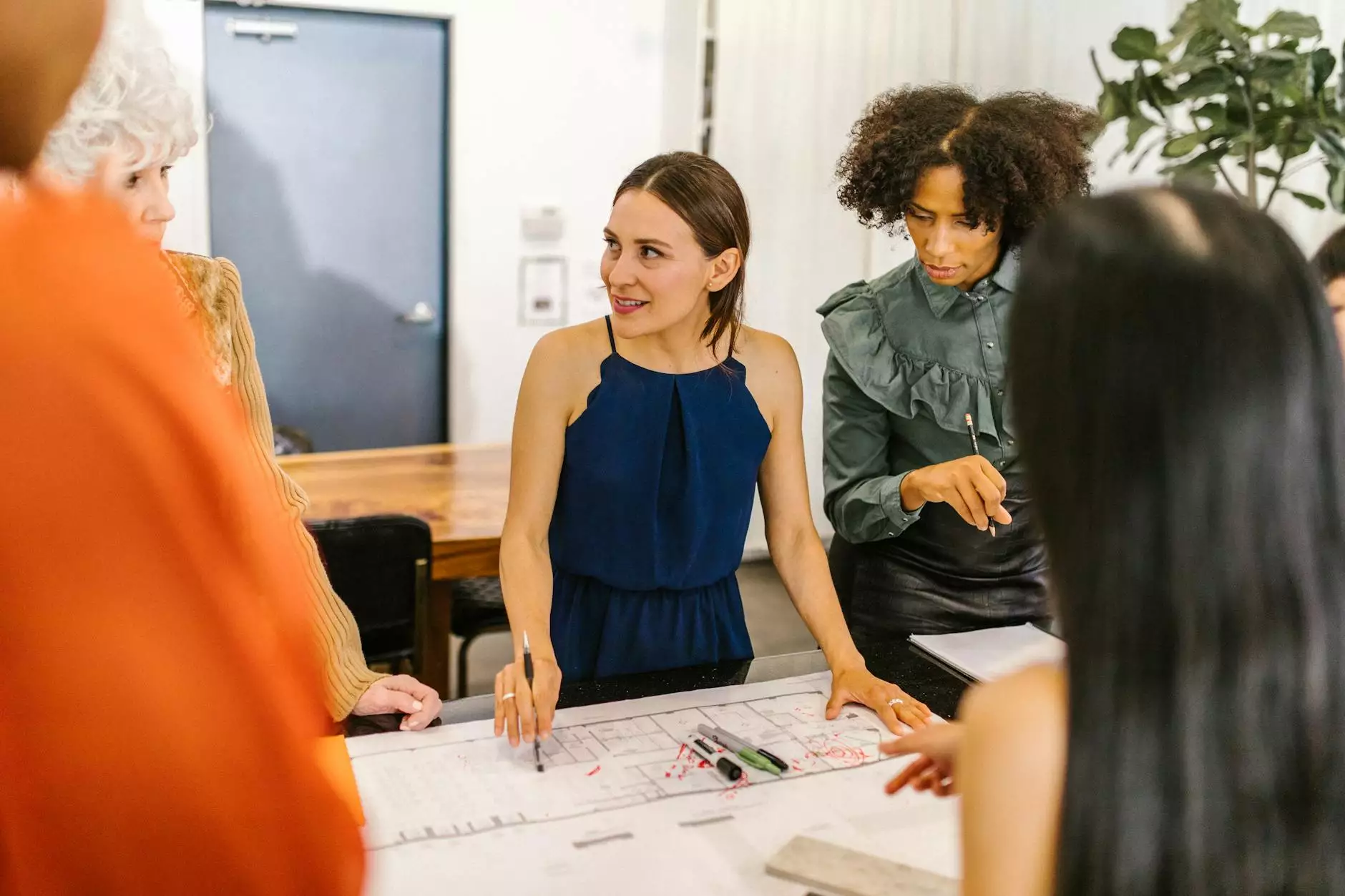 Introduction
Welcome to Rossi Marketing, a renowned digital marketing agency in the Business and Consumer Services industry. At Rossi Marketing, we understand the power of effective marketing strategies and the impact they can have on our clients' success. To deliver outstanding results, we are proud to present our team of talented department heads who lead various divisions within our organization.
The Management Team
Our management team plays a vital role in steering Rossi Marketing towards excellence. They bring a wealth of experience and expertise to the table, ensuring that our company remains at the forefront of the digital marketing landscape.
1. Marketing Strategy Department
Our Marketing Strategy Department is headed by Jane Thompson, a seasoned marketing strategist with a proven track record of delivering results. With Jane's leadership, our team develops comprehensive marketing plans tailored to our clients' unique requirements. We utilize cutting-edge tools and techniques to analyze market trends, identify target audiences, and formulate strategies that drive brand awareness and customer engagement.
2. Creative Design Department
Overseeing our Creative Design Department is Michael Anderson, a visionary creative director with a passion for innovative designs. Michael leads a team of talented graphic designers, web developers, and UX/UI experts who collaborate to create visually stunning and user-friendly websites, captivating advertisements, and compelling branding materials. Our creative solutions not only attract attention but also resonate with our clients' target audiences, delivering lasting impressions.
3. Content Creation Department
Heading our Content Creation Department is Sarah Wilson, an experienced content strategist and writer. Sarah and her team are masters of storytelling and aim to engage audiences through written and visual content. They conduct in-depth research, craft compelling blog posts, create informative infographics, and produce engaging videos, all aimed at enhancing brand reputation, attracting organic traffic, and nurturing leads throughout the customer journey.
4. Search Engine Optimization (SEO) Department
Leading our SEO Department is David Thompson, an SEO specialist well-versed in the ever-evolving world of search engine algorithms. David and his team employ advanced SEO techniques to improve our clients' organic search visibility and drive qualified traffic to their websites. From keyword research and optimization to technical SEO audits and link building strategies, David ensures that our clients' websites rank highly on search engine result pages.
5. Social Media Marketing Department
At the helm of our Social Media Marketing Department is Emma Roberts, a social media expert with a passion for harnessing the power of social platforms. Emma and her team create and implement strategic social media campaigns to enhance our clients' online presence, engage their target audiences, and foster brand loyalty. Through data-driven insights and continuous optimization, they maximize social media ROI and generate meaningful connections with customers.
The Expertise You Can Count On
By combining the expertise of our department heads and the collaborative efforts of their teams, Rossi Marketing provides comprehensive digital marketing solutions that drive tangible results for our clients. Our commitment to excellence, combined with an in-depth understanding of the Business and Consumer Services industry, sets us apart from the competition.
Contact Us Today
Ready to take your marketing efforts to the next level? Contact us today to schedule a consultation with our department heads and discover how Rossi Marketing can help you achieve your business goals. Join a long list of satisfied clients who have benefited from our industry-leading expertise and personalized digital marketing strategies.