UX Audit | A Blueprint to UX That Yields Tangible Business Results
Sep 28, 2020
Blog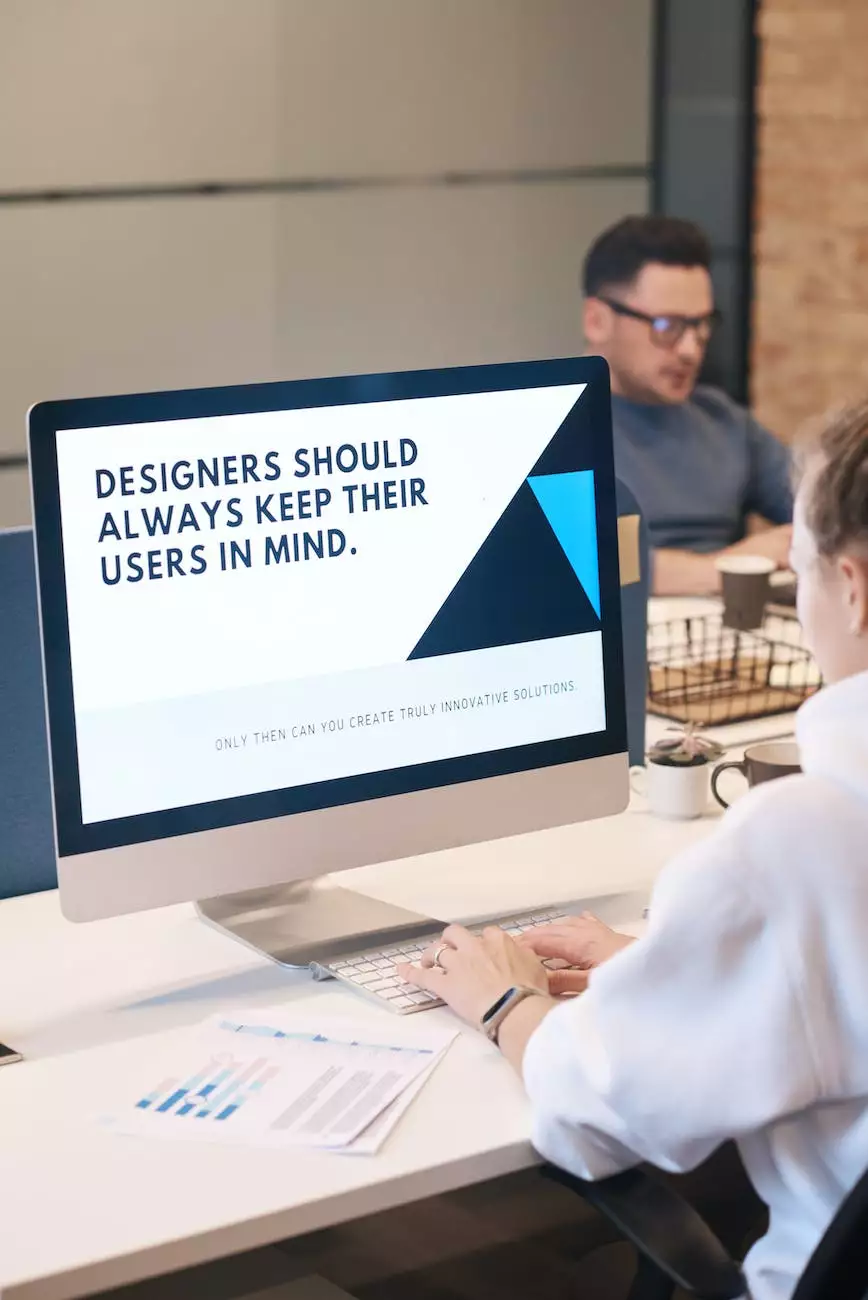 Welcome to Rossi Marketing, your trusted partner in the realm of Digital Marketing. As a leading provider of Business and Consumer Services, we specialize in delivering exceptional strategies and solutions to help your business thrive in the online landscape.
Why UX Audit Matters
In today's competitive digital landscape, user experience (UX) plays a pivotal role in the success of your business. A seamless and engaging user journey can significantly impact customer satisfaction, conversion rates, and overall business growth. At Rossi Marketing, we understand the importance of optimizing your website's UX to maximize its potential for success.
Comprehensive UX Audit Services
Our team of seasoned professionals possesses extensive expertise in conducting in-depth UX audits to identify areas for improvement across your website. With our comprehensive approach, we assess various factors that influence user experience, such as:
Website Navigation
Page Load Speed
Mobile Responsiveness
Information Architecture
Visual Design Elements
Content Relevance
Call-to-Action (CTA) Placement
Usability and Accessibility
Our systematic review process allows us to uncover any potential barriers that may hinder your users' interaction with your website. By addressing these issues through targeted optimization strategies, we help you create an exceptional user experience that drives tangible business results.
How Our UX Audit Delivers Tangible Results
During the UX audit process, we delve into the intricate details of your website to uncover opportunities for improvement. By identifying any pain points and roadblocks that may hinder user experience, we can optimize your website for better performance and increased conversions.
Our comprehensive approach includes:
Thorough Evaluation: We conduct an in-depth evaluation of your website, assessing each component that affects the user experience. Our team examines everything from the visual appeal to the functionality, ensuring a holistic view of your website's UX.
Data Analysis: Our experts analyze crucial data, including user behavior, bounce rates, and conversion rates, to gain insights into user preferences and interactions with your website. These insights inform our optimization strategies.
Identification of Pain Points: Through meticulous analysis, we identify any pain points or areas of friction that users may encounter on your website. By addressing these issues, we enhance the overall user experience and improve conversion rates.
Optimization Strategies: Based on our findings, we develop tailored optimization strategies to address the identified pain points and enhance UX. Our recommendations encompass various aspects, including design elements, content optimization, and user flow.
Implementation Support: We not only provide you with detailed recommendations but also offer support during the implementation phase. Our team works closely with you to ensure seamless execution of the suggested improvements for maximum effectiveness.
Why Choose Rossi Marketing
At Rossi Marketing, we take great pride in our ability to deliver unparalleled results through our UX audit services. When you choose us as your partner, you can expect:
Expertise: Our team consists of highly skilled professionals who have years of experience in the field of UX and digital marketing. We stay up to date with the latest trends and best practices to provide you with the most effective strategies tailored to your unique business needs.
Customized Solutions: We understand that every business is unique, and a one-size-fits-all approach simply doesn't work. That's why we take a personalized approach, crafting solutions that align perfectly with your goals, target audience, and industry.
Measurable Results: We believe in delivering tangible and measurable results. Our optimization strategies are backed by solid data analysis, enabling us to track and measure the impact of our efforts on your website's performance and conversions.
Collaborative Partnership: When you choose Rossi Marketing, you gain a trusted partner invested in your success. We work collaboratively with you, ensuring open communication, transparency, and a shared vision for achieving remarkable business growth through enhanced user experience.
Contact Us for Your UX Audit Needs
Ready to take your user experience to the next level and drive tangible business results? Contact Rossi Marketing today to get started. Our team of experts is eager to conduct a detailed UX audit of your website and provide you with tailored recommendations for a seamless user journey that yields quantifiable success.