Lucas Borglund - Business and Consumer Services Digital Marketing Expert
Apr 19, 2018
Blog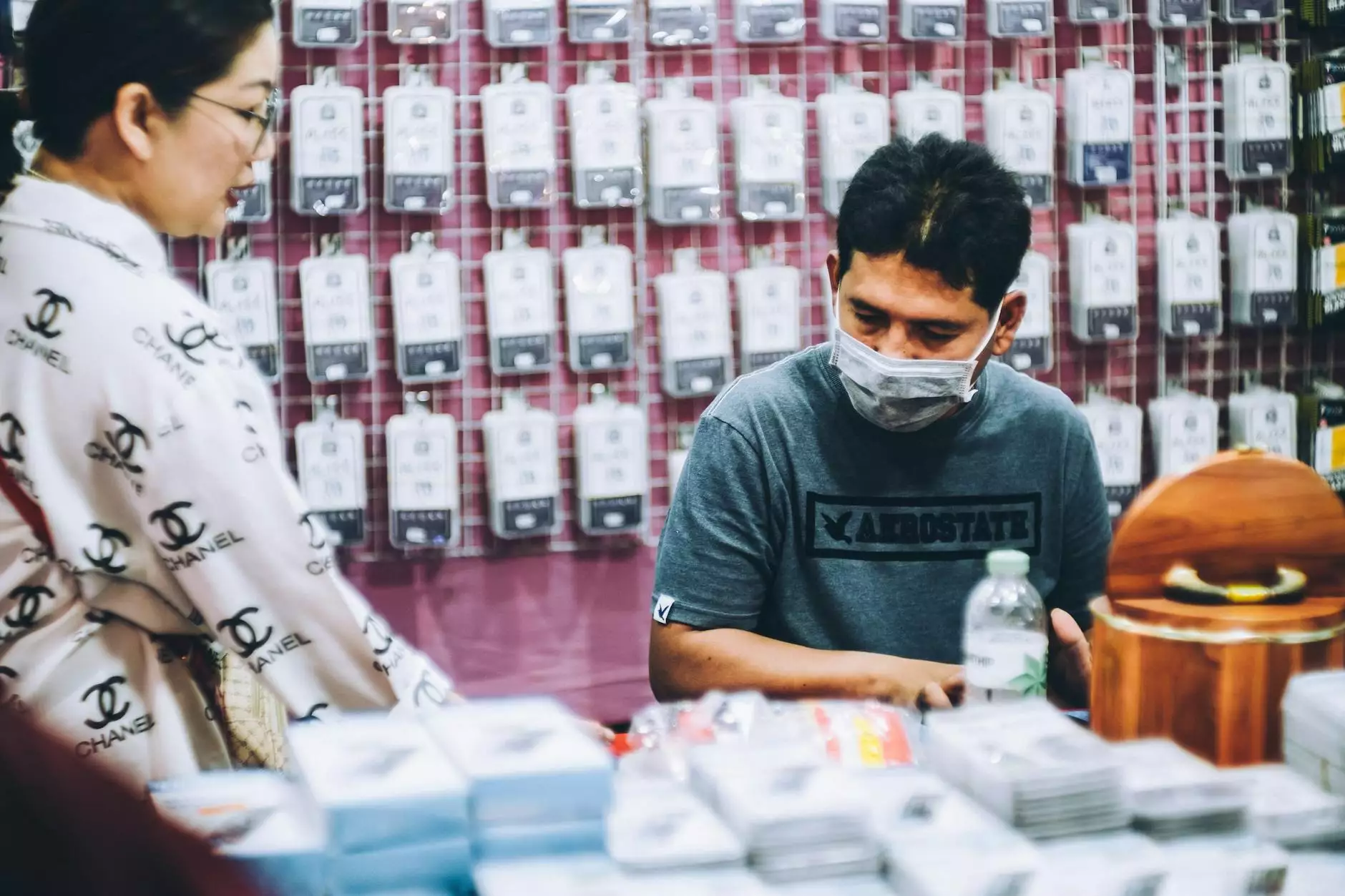 About Lucas Borglund
Lucas Borglund is a seasoned digital marketing professional with a proven track record in the business and consumer services industry. With over 10 years of experience, Lucas has helped businesses across various sectors achieve their digital marketing goals and drive tangible results.
Insights and Expertise
As a thought leader in the digital marketing space, Lucas Borglund regularly shares his insights and expertise through articles, blog posts, and industry events. Having worked with some of the top brands in the business and consumer services sector, Lucas brings a wealth of knowledge to every project he undertakes.
Digital Marketing Strategies
Lucas believes in a holistic approach to digital marketing, understanding that each business requires a unique strategy tailored to its target audience and goals. He emphasizes the importance of a comprehensive online presence, combining search engine optimization (SEO), social media marketing, content creation, and conversion rate optimization to drive maximum results.
Search Engine Optimization (SEO)
With Google being the most widely used search engine, Lucas focuses on optimizing websites to improve their organic visibility and rankings. He stays up-to-date with the latest SEO best practices, ensuring that his clients' websites are optimized for relevant keywords, have a strong backlink profile, and provide exceptional user experience.
Social Media Marketing
In today's digital landscape, social media plays a crucial role in reaching and engaging with target audiences. Lucas helps businesses develop effective social media strategies, leveraging platforms such as Facebook, Instagram, LinkedIn, and Twitter to enhance brand awareness, drive website traffic, and generate leads.
Content Creation and Marketing
Compelling and relevant content is at the core of successful digital marketing campaigns. Lucas understands the importance of creating informative, engaging, and well-optimized content that resonates with target audiences. From blog posts and articles to videos and infographics, he helps businesses create a content strategy that attracts and retains customers.
Conversion Rate Optimization (CRO)
Driving traffic to a website is only half the battle; converting that traffic into valuable leads or customers is equally important. Lucas works closely with businesses to analyze user behavior, identify conversion bottlenecks, and implement strategies to improve website conversions. Through A/B testing, user experience optimization, and persuasive copywriting, he maximizes the ROI of digital marketing efforts.
Latest News and Insights
Stay updated with the latest news and insights from Lucas Borglund and Rossi Marketing. Our team regularly shares informative articles and industry trends to keep you informed and ahead of the competition.
Tips for Effective Digital Marketing Campaigns
Learn valuable tips and best practices for running successful digital marketing campaigns. Lucas shares his expert advice on topics such as SEO, social media marketing, content creation, and more.
Industry Trends and Analysis
Stay in the loop with the latest trends and developments in the business and consumer services digital marketing landscape. Lucas Borglund provides in-depth analysis and insights to help businesses adapt and thrive in a rapidly evolving online environment.
Case Studies and Success Stories
Discover real-life examples of businesses that have achieved remarkable results with the help of Lucas Borglund's digital marketing strategies. These case studies highlight the tangible impact of effective digital marketing in driving business growth and success.
Get in Touch with Lucas Borglund
If you're ready to take your business's digital marketing to the next level, contact Lucas Borglund today. Whether you need a comprehensive digital marketing strategy or require assistance with a specific aspect of your online presence, Lucas and the team at Rossi Marketing are here to help.
Phone: [Insert Phone Number]
Email: [Insert Email Address]
Address: [Insert Physical Address]
Don't miss out on the opportunity to work with one of the industry's leading digital marketing experts. Reach out to Lucas Borglund and Rossi Marketing today and propel your business to new heights in the digital world.