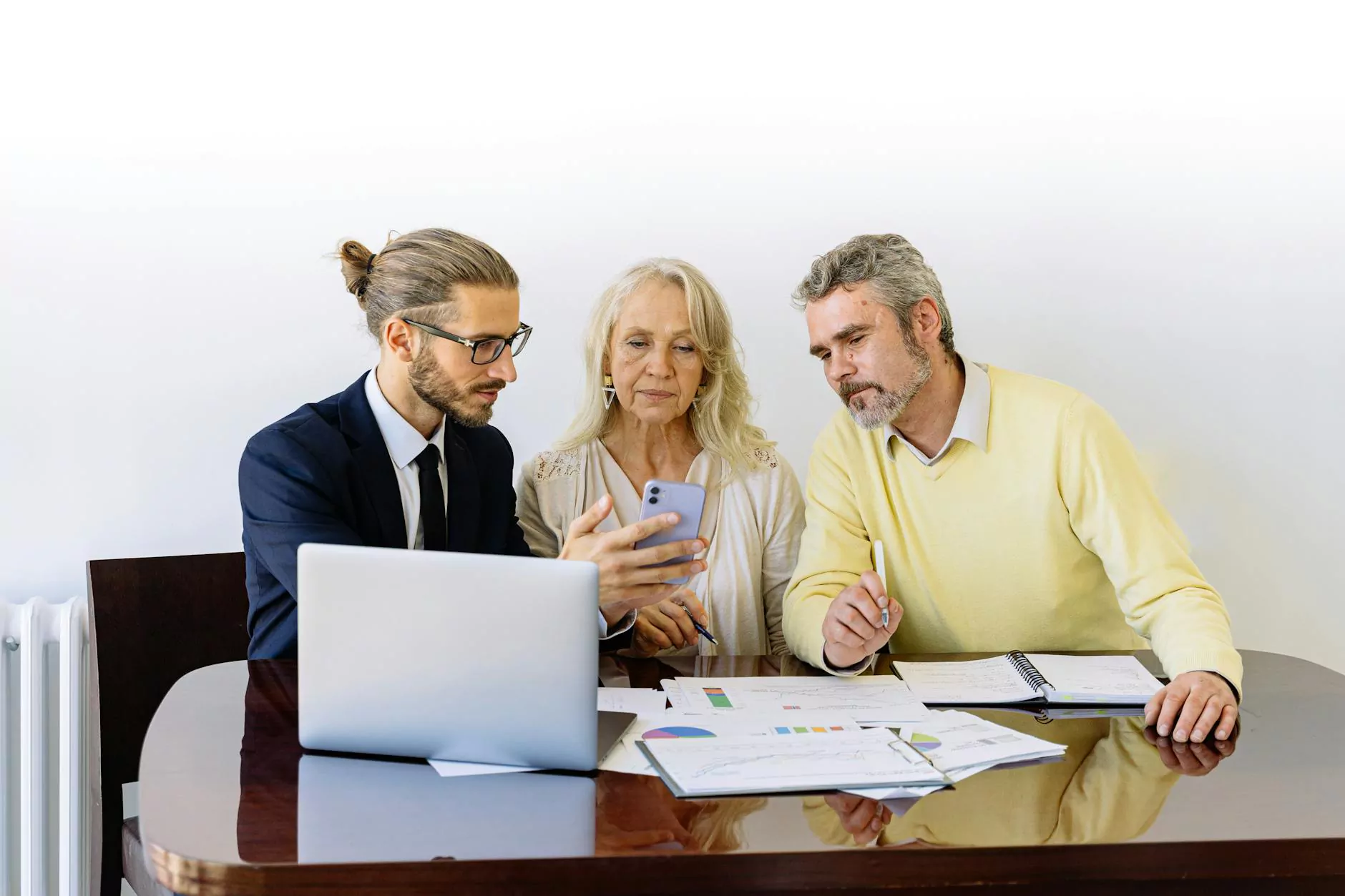 Welcome to the page dedicated to Els Wijnstekers, the exceptional Director of Client Management at Rossi Marketing. With years of experience and a passion for delivering outstanding results, Els is a key asset in the field of digital marketing for business and consumer services.
Experience and Expertise
Els Wijnstekers brings a wealth of knowledge and expertise to her role as Director of Client Management at Rossi Marketing. With a deep understanding of the digital marketing landscape, Els has successfully managed numerous client portfolios, delivering exceptional results and driving business growth. Her extensive experience in business and consumer services has allowed her to develop effective strategies tailored to each client's unique needs, ensuring maximum ROI and success.
Passion for Client Success
One of Els' greatest strengths lies in her genuine passion for client success. She believes in building strong relationships with clients, taking the time to understand their business goals and objectives. By fostering this close collaboration, Els ensures that Rossi Marketing provides tailored solutions that align with each client's vision and objectives. Her dedication to achieving outstanding results has earned her the reputation as a trusted advisor in the industry.
Strategic Approach to Digital Marketing
As a Director of Client Management at Rossi Marketing, Els Wijnstekers takes a strategic approach to digital marketing. With a thorough understanding of the ever-changing digital landscape, Els stays ahead of industry trends to leverage opportunities and drive business growth. She combines her expertise in search engine optimization (SEO), content marketing, social media, and data analytics to develop comprehensive strategies that deliver tangible results.
Collaborative Leadership
Els leads by example, fostering a collaborative and innovative environment within the dentsu team. By encouraging open communication and idea sharing, she promotes creativity and ensures that each client benefits from diverse perspectives and expertise. Els understands that collaboration is key to staying at the forefront of the industry and consistently delivering exceptional digital marketing solutions.
Rossi Marketing: Business and Consumer Services - Digital Marketing
Rossi Marketing is a leading digital marketing agency specializing in providing top-notch services to businesses in various sectors. With a dedicated team of experts like Els Wijnstekers, Rossi Marketing offers a comprehensive range of solutions tailored to meet each client's specific needs. From search engine optimization and pay-per-click advertising to social media management and content creation, Rossi Marketing has a track record of delivering exceptional results that drive business growth.
Contact Els Wijnstekers
If you're looking for a dedicated and experienced Director of Client Management in the field of digital marketing, Els Wijnstekers is the go-to professional at Rossi Marketing. Contact us today to discuss your business goals and discover how Els and the Rossi Marketing team can drive your success.