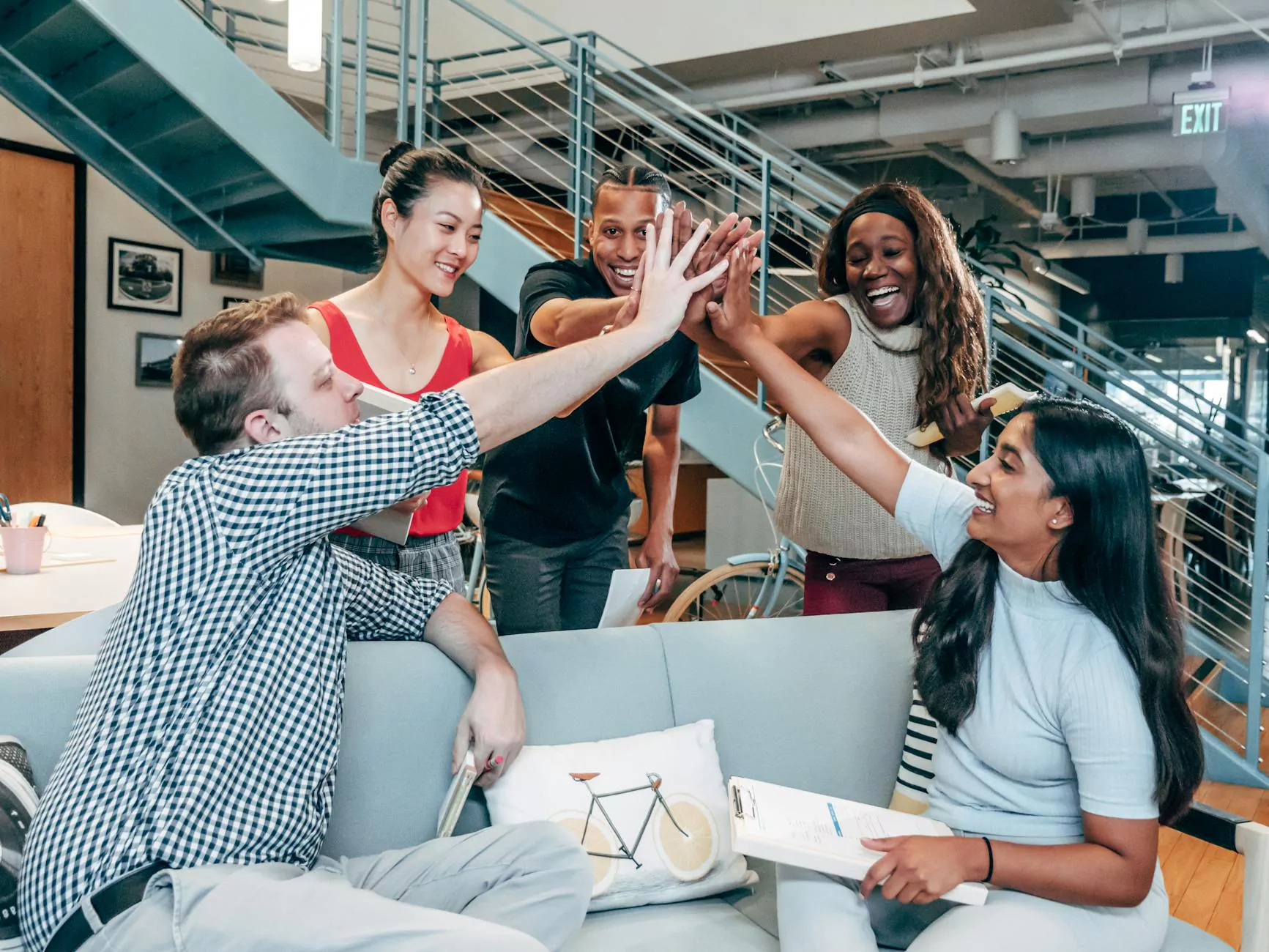 Welcome to Rossi Marketing, your leading partner for digital marketing solutions in Hong Kong. With our expertise as a Google Marketing Platform Partner, we can elevate your online presence, outrank competitors, and drive measurable results. Harness the power of Google's integrated marketing tools and our acclaimed SEO and copywriting services to achieve your business goals.
The Power of Being a Google Marketing Platform Partner
At Rossi Marketing, we are proud to be a certified Google Marketing Platform Partner. This prestigious partnership signifies our extensive knowledge and experience in leveraging Google's powerful suite of marketing tools to accelerate your business growth. With Google's ever-evolving algorithms and marketing insights, our team stays at the cutting edge of digital marketing strategies to ensure your success.
Unleash the Potential of Your Online Visibility
When it comes to online visibility, being on the first page of Google is crucial. As a Google Marketing Platform Partner, we understand the intricacies of search engine optimization (SEO) and the importance of high-quality, keyword-rich content. Our skilled team of SEO specialists and high-end copywriters are dedicated to crafting meticulously tailored strategies that skyrocket your organic rankings and drive traffic to your website.
Customized Strategies for Maximum Impact
Every business is unique, and we believe in tailor-made solutions. Our Google Marketing Platform Partner status empowers us to provide customized strategies that align with your specific goals and objectives. From comprehensive keyword research to website optimization and content creation, we leave no stone unturned in our bid to catapult your brand to the top of relevant search results.
Our Premium Digital Marketing Services
1. SEO Services
Our professional SEO services are designed to enhance your online visibility and generate organic traffic. Through meticulous on-page and off-page optimization techniques, we optimize your website to rank higher in search results, targeting keywords that matter most to your business. With our proven track record, we can help you outrank your competition and attract valuable leads.
2. High-End Copywriting
Words have the power to captivate and persuade. Our team of high-end copywriters crafts compelling content that resonates with your target audience, enhances your brand image, and drives conversions. From engaging website copy to persuasive landing pages and informative blog posts, we infuse your online presence with impactful content that sets you apart from the competition.
3. Paid Advertising
Amplify your reach and achieve rapid results with our targeted paid advertising campaigns. Our experts are well-versed in leveraging the Google Marketing Platform's advertising tools, including Google Ads and Display Network, to create highly targeted campaigns that drive leads and conversions. Utilize our expertise to maximize your return on investment (ROI) and propel your business towards success.
4. Analytics and Reporting
Transparent and data-driven, our analytics and reporting services provide invaluable insights into your digital marketing campaigns' performance. By harnessing the power of Google Analytics and other cutting-edge tools, we help you understand your audience, track conversions, and optimize your marketing strategies for maximum impact. Stay informed, make informed decisions, and unlock the true potential of your digital presence.
Partner with Rossi Marketing Today
Your business deserves the best, and with Rossi Marketing as your Google Marketing Platform Partner, you're one step closer to achieving and surpassing your online goals. Our business and consumer services encompass all aspects of digital marketing, providing you with a comprehensive solution that sets you up for success.
Step into the limelight. Contact Rossi Marketing today and discover how our tailored strategies, top-notch SEO techniques, and high-end copywriting services can help your business outrank competitors and achieve remarkable online visibility. Unlock the potential of the Google Marketing Platform with us and prepare for a digital marketing revolution.