Gamified Commerce
Feb 7, 2019
Blog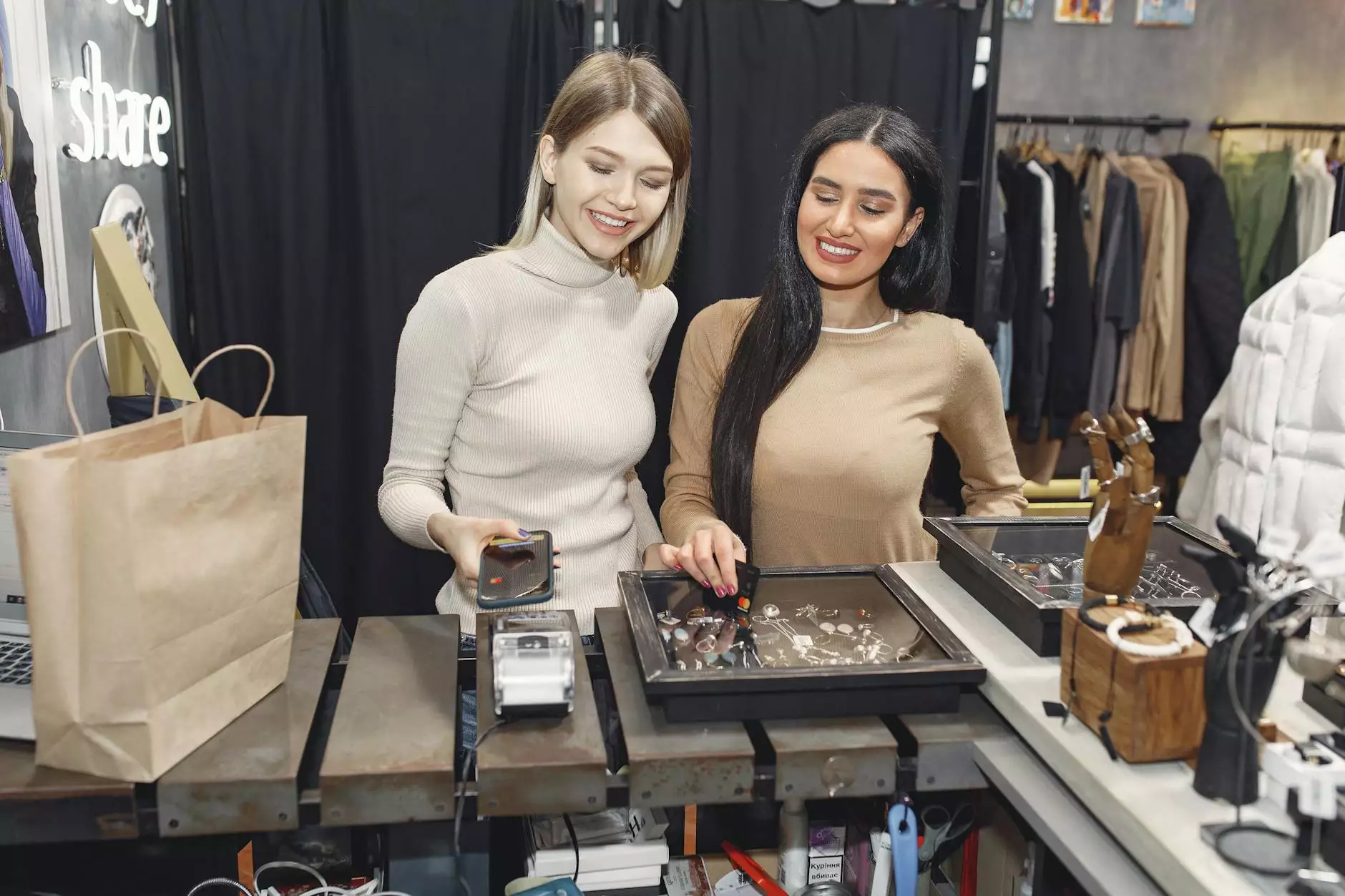 The Future of Business and Consumer Services - Digital Marketing
Welcome to Rossi Marketing, a leading digital marketing agency specializing in providing cutting-edge solutions for businesses in the Business and Consumer Services industry. In this ever-evolving digital landscape, we understand the importance of staying ahead of the curve and embracing innovative strategies to achieve success.
Unleash Your Business Potential with Gamified Commerce
Introducing gamified commerce, a revolutionary approach to enhance user engagement and drive conversions. As the digital world becomes saturated with competitors, it's crucial to stand out and capture the attention of your target audience. Gamification offers a unique and interactive way to captivate users, promoting active participation and fostering a sense of enjoyment.
The Science Behind Gamification
Gamified commerce leverages elements from game design and psychology to create captivating experiences that motivate and incentivize users. By tapping into the human desire for achievement, competition, and rewards, businesses can create a highly engaging environment that encourages prolonged interactions and boosts brand loyalty.
Enhancing User Experience through Gamification
With gamified commerce, we transform your digital platforms into immersive virtual playgrounds. Our team of experts crafts tailored gamification strategies that align with your brand's values and target audience. From interactive quizzes and challenges to virtual currencies and leaderboards, we design captivating experiences that keep users coming back for more.
Boost Conversions and Drive Sales
At Rossi Marketing, we understand that conversions and sales are the lifeblood of any business. That's why our gamified commerce solutions aren't just about enhancing user experience; they are also strategically designed to increase conversions and drive sales. By incorporating gamification into your customer journey, you can effortlessly guide users towards making purchasing decisions while fostering brand loyalty.
Personalized Gamification Strategies
No two businesses are alike, and therefore, no two gamification strategies should be identical. Our team works closely with you to understand your specific goals, target audience, and brand identity. With this valuable insight, we create personalized gamification strategies that align with your business objectives and amplify your unique selling points.
Measurable ROI with Gamified Commerce
We believe in measurable results, and gamified commerce is no exception. Our analytical approach ensures that every interaction and engagement is tracked, providing valuable data insights for continuous optimization. Through comprehensive data analysis, we help you refine your gamification strategies, ultimately maximizing your return on investment.
Stay Ahead of the Competition
In today's competitive business landscape, it's essential to stand out from the crowd. With gamified commerce, you can differentiate your brand by offering an immersive and engaging user experience that keeps customers coming back for more. Stay ahead of the competition and establish your business as a leader in the digital realm with Rossi Marketing.
Expert Guidance and Support
As a leading digital marketing agency, we pride ourselves on our expertise and unparalleled support. Our team of talented professionals is dedicated to helping your business succeed in the digital world. Whether you need assistance with gamification strategy development, implementation, or ongoing optimization, we are here to guide you at every step of the way.
Unlock Your Potential today
Don't miss out on the countless opportunities gamified commerce can bring to your business. Unlock your potential and take your digital marketing efforts to new heights with Rossi Marketing. Contact us today and discover how gamified commerce can revolutionize your brand's online presence.