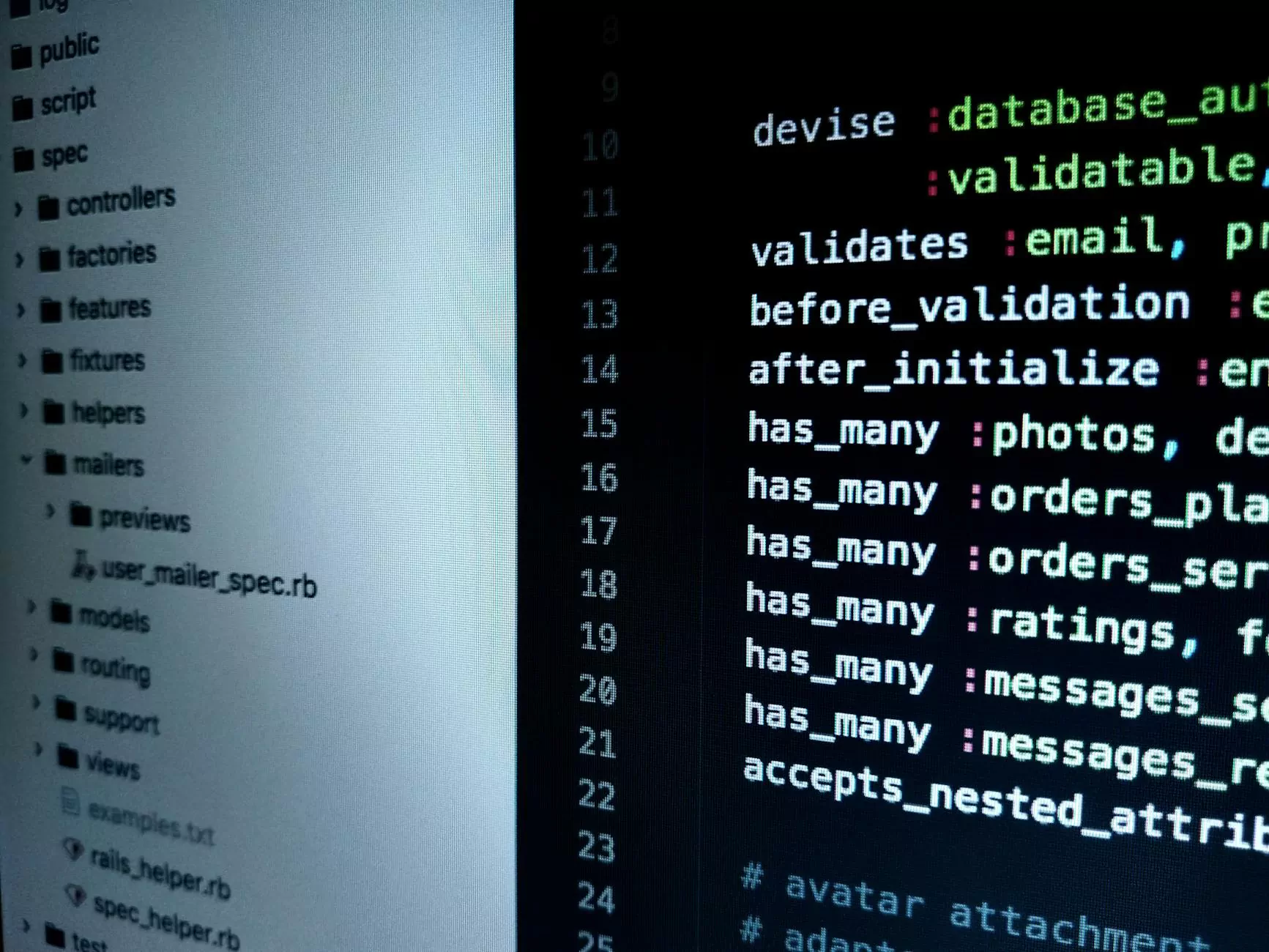 Enhance Your Website's Functionality and Flexibility
Welcome to Rossi Marketing's Open Source Customization services. As a leading provider of digital marketing solutions in the Business and Consumer Services industry, we specialize in helping businesses leverage the power of open source technologies to enhance their website functionality and flexibility.
What is Open Source Customization?
Open source customization refers to the process of customizing and modifying existing open source software to meet specific business requirements. By utilizing open source platforms, such as WordPress, Joomla, and Drupal, we can tailor your website to suit your unique needs, ensuring a seamless user experience and increased functionality.
Benefits of Open Source Customization
There are numerous benefits to investing in open source customization for your website:
Flexibility: Open source platforms provide a wide array of plugins, themes, and extensions, allowing for easy customization and endless possibilities for your website.
Cost-effective: Open source software is free to use, eliminating the need for costly proprietary licenses. You only have to pay for the customization services.
Community support: Open source software has a large and active community of developers who constantly contribute to its improvement, ensuring regular updates and ongoing support.
SEO-friendly: Open source platforms are built with search engine optimization in mind, making it easier for your website to rank higher in search engine results pages (SERPs).
Our Open Source Customization Services
At Rossi Marketing, our team of highly skilled developers and designers are experts in open source customization. We offer a range of services, including:
1. Custom Theme Development
We can create a unique and visually appealing theme for your website that aligns with your brand identity and engages your target audience. Our custom themes are fully responsive, ensuring seamless user experience across all devices.
2. Plugin Development and Integration
We develop and integrate custom plugins to extend the functionality of your website. Whether you need an e-commerce solution, a booking system, or a membership management tool, our team can create tailored plugins to meet your specific requirements.
3. CMS Customization
If you're using a content management system (CMS) like WordPress, Joomla, or Drupal, we can customize its core features and functionalities to match your business processes. This includes customizing the backend interface, adding new features, and optimizing performance.
4. Website Optimization
In addition to customization, we also optimize your website for better performance. This includes optimizing the code, improving page loading speed, enhancing security measures, and implementing SEO best practices to boost your search engine rankings.
Why Choose Rossi Marketing?
When it comes to open source customization, partnering with Rossi Marketing offers a range of advantages:
Expertise: With years of experience in the digital marketing industry, our team has extensive knowledge of open source technologies and can deliver tailored solutions that meet your business objectives.
Customized Approach: We understand that every business is unique. That's why we take a personalized approach to every project, ensuring that our solutions are aligned with your specific requirements and goals.
Quality Assurance: At Rossi Marketing, we strive for excellence. We follow industry best practices and conduct rigorous quality assurance tests to ensure that your customized website is of the highest quality.
Timely Delivery: We value your time and understand the importance of meeting deadlines. Our team is committed to delivering projects on time, without compromising on quality.
Customer Support: Our dedicated customer support team is available to assist you throughout the customization process, providing prompt responses to your inquiries and ensuring a smooth and hassle-free experience.
Contact Us Today
Ready to enhance your website's functionality and flexibility through open source customization? Contact Rossi Marketing today to discuss your requirements and take your online presence to the next level.
Rossi Marketing
Business and Consumer Services - Digital Marketing
Website:rossi-marketing.com/services/open-source-customization
Email: [email protected]
Phone: 123-456-7890