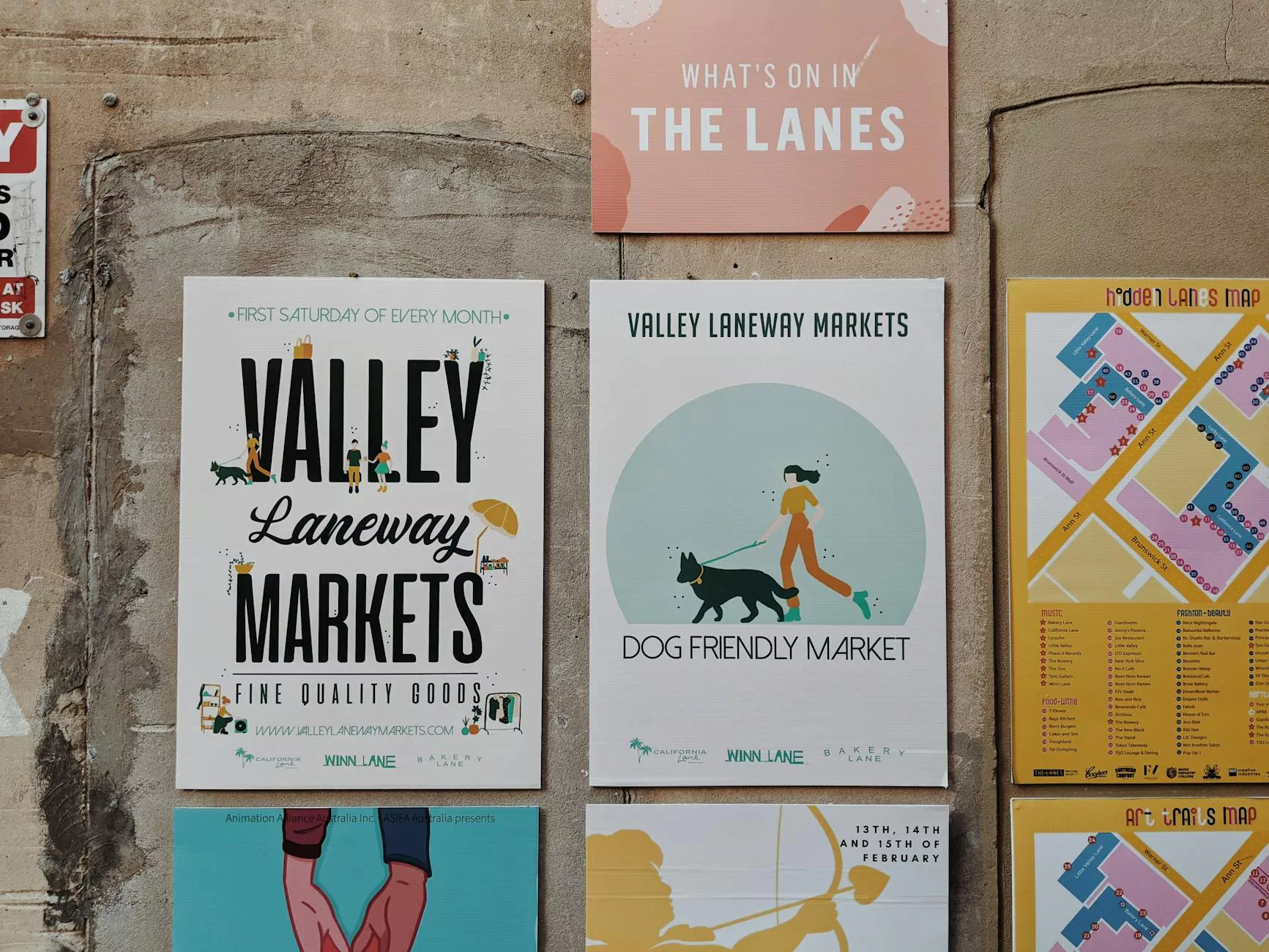 Drive Business Growth with Effective Google Ads Campaigns
Looking to expand your online reach and generate more qualified leads? Rossi Marketing is your go-to digital marketing agency specializing in Google Ads services. We understand the significance of a well-optimized Google Ads campaign in today's competitive online landscape.
The Power of Google Ads
Google Ads, formerly known as Google AdWords, is a powerful online advertising platform that allows businesses to reach their target audience, increase brand visibility, and drive relevant traffic to their websites. With over 3.5 billion daily searches on Google, your business can't afford to miss out on this opportunity to connect with potential customers.
Why Choose Rossi Marketing for Your Google Ads Campaign?
At Rossi Marketing, we are committed to delivering exceptional results for our clients through comprehensive Google Ads campaigns tailored to their unique business goals. Here's why you should choose us:
1. Expertise and Experience
Our team of skilled digital marketers has extensive experience in planning, implementing, and optimizing successful Google Ads campaigns across various industries. We stay updated with the latest trends and strategies to ensure your ads are performing at their best.
2. Customized Campaigns
We believe in the power of customization. Our Google Ads services are tailored to your specific business needs and target audience. We conduct thorough research to identify the most relevant keywords and demographics to maximize your campaign's effectiveness.
3. Conversion-Focused Approach
Driving traffic to your website is only half the battle. At Rossi Marketing, we focus on achieving tangible results by optimizing your campaigns for conversions. Whether it's lead generation, product sales, or brand awareness, we work closely with you to define clear conversion goals.
4. Quality Ad Copy
Creating compelling ad copy that grabs attention and entices clicks is an artform. Our team of talented copywriters knows exactly how to craft persuasive and relevant ad copy that drives engagement and increases your click-through rates.
5. Continuous Optimization
We don't just set up your Google Ads campaign and leave it. We constantly monitor and optimize your ads to ensure they are performing at their peak. By analyzing data and making data-driven decisions, we strive to improve ad relevance, click-through rates, and overall campaign ROI.
Our Google Ads Services
Our comprehensive range of Google Ads services includes:
Keyword Research and Analysis: We conduct in-depth keyword research to identify the most relevant and high-performing keywords for your campaign.
Campaign Setup: From account creation to ad group structuring and ad creation, we handle the entire setup process to ensure optimal campaign performance.
Ad Copywriting: Our talented copywriters create captivating ad copy that drives clicks and attracts quality leads.
Landing Page Optimization: We optimize your landing pages to improve conversion rates and maximize the ROI of your Google Ads campaigns.
Conversion Tracking and Analytics: We implement comprehensive tracking solutions to measure campaign performance and provide actionable insights.
A/B Testing: We test and evaluate different ad variations to determine the most effective messaging and design for your target audience.
Campaign Monitoring and Optimization: We continuously monitor your campaigns, making data-driven adjustments to improve performance and maximize your return on investment.
Transparent Reporting: We provide detailed reports that give you clear visibility into your campaign's performance and the progress towards your goals.
Contact Us Today for a Free Consultation
Ready to take your business to new heights with Google Ads? Contact Rossi Marketing today to schedule a free consultation with our expert team. We'll discuss your business objectives and design a customized Google Ads strategy that delivers results. Don't miss out on the opportunity to reach your target audience effectively and drive business growth.