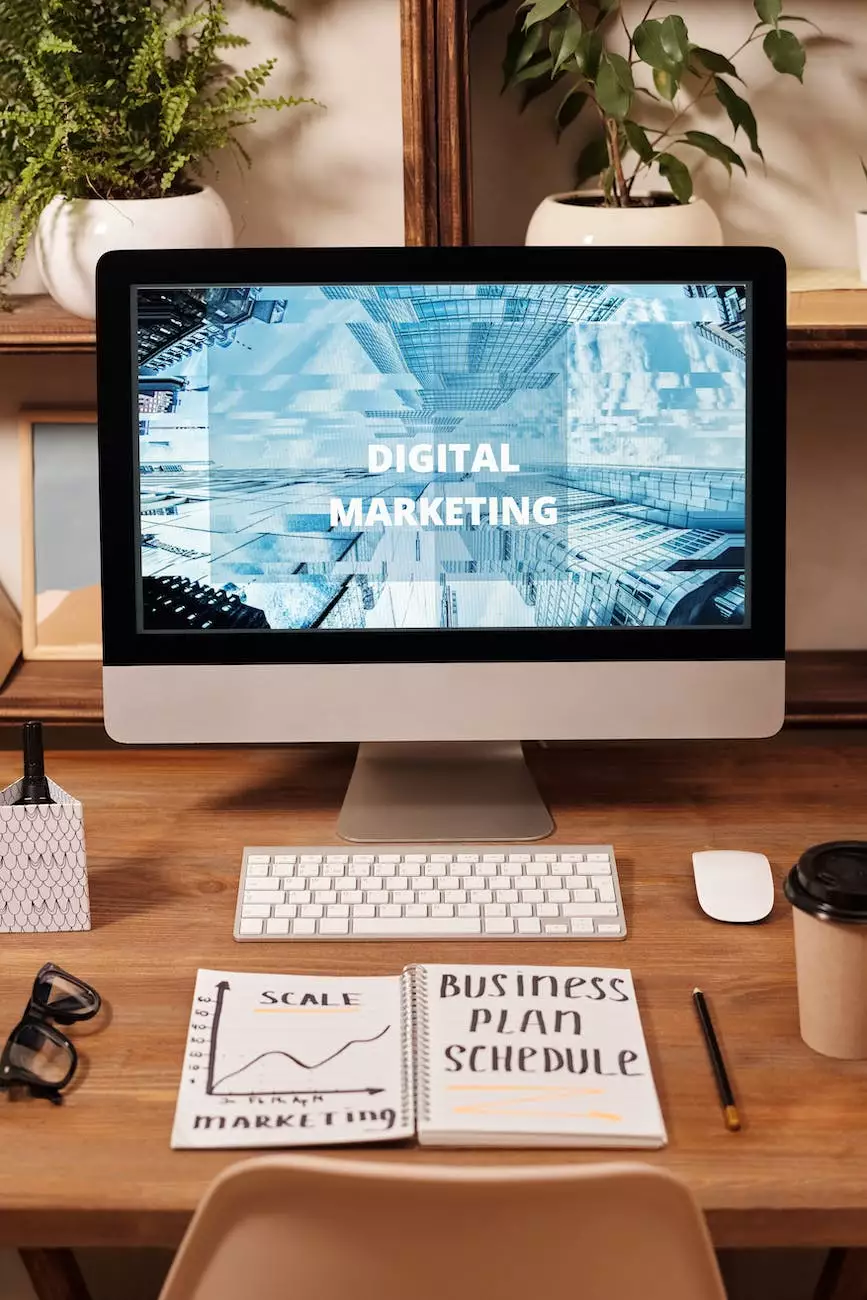 Introduction
Welcome to Rossi Marketing, your trusted partner in the world of Business and Consumer Services - Digital Marketing. Through our years of experience and expertise, we have successfully helped numerous clients achieve their marketing goals and surpass their competition.
Why Choose Rossi Marketing
At Rossi Marketing, we pride ourselves on delivering high-end digital marketing solutions that truly make a difference. Our team of experienced professionals possesses deep industry knowledge and is skilled in the latest digital marketing strategies and techniques. When you choose us, you can expect:
Unmatched Expertise: Our team comprises of seasoned professionals who are experts in the field of digital marketing. We stay up-to-date with the ever-evolving trends and specialize in cutting-edge strategies to help your business succeed.
Customized Approach: We understand that every business is unique, which is why we tailor our strategies to fit your specific needs. Our personalized approach ensures that you receive a comprehensive digital marketing plan that aligns with your goals and objectives.
Proven Results: Our track record speaks for itself. We have consistently delivered exceptional results for our clients, helping them increase brand visibility, drive targeted traffic, and boost conversions.
Transparent Communication: We believe in fostering transparent and open communication with our clients. Throughout the entire process, we keep you informed and involved, providing regular updates and detailed reports on the progress of your digital marketing campaigns.
Our Range of Services
At Rossi Marketing, we offer a comprehensive suite of digital marketing services to cater to all your business needs. We specialize in:
Search Engine Optimization (SEO): Our SEO strategies are designed to improve your website's visibility and organic rankings on search engines. We conduct in-depth keyword research, optimize your website's on-page elements, and build high-quality backlinks to drive targeted traffic to your site.
Pay-Per-Click (PPC) Advertising: Our PPC experts create highly targeted and effective advertising campaigns, ensuring your brand reaches the right audience at the right time. We maximize your ROI by carefully managing your ad spend and optimizing your campaign for optimal performance.
Social Media Marketing: We harness the power of social media to build your brand's presence and engage with your target audience. Our social media experts develop tailored strategies to increase brand awareness, drive user engagement, and nurture meaningful relationships with your customers.
Content Marketing: Our team of skilled copywriters and content strategists create compelling and engaging content that resonates with your target audience. We develop content plans that align with your brand's voice and values, ensuring your content is informative, shareable, and valuable to your customers.
Client Success Stories
Our exceptional work speaks for itself. Here are just a few success stories from our satisfied clients:
Client A: Driving Increased Organic Traffic
Client A approached us with the goal of increasing their organic traffic and improving their search engine rankings. Through our comprehensive SEO strategy, we optimized their website's on-page elements, conducted thorough keyword research, and implemented effective link building techniques. As a result, Client A experienced a 50% increase in organic traffic and achieved top rankings for their targeted keywords.
Client B: Boosting Brand Awareness through Social Media
Client B was looking to enhance their brand visibility and engage with their target audience on social media platforms. We developed a customized social media marketing strategy that focused on creating engaging content, running targeted ad campaigns, and fostering community engagement. As a result, Client B witnessed a significant increase in brand awareness, with a 150% rise in followers, improved customer engagement, and a positive impact on their bottom line.
Client C: Maximizing Conversions through PPC Advertising
Client C wanted to drive more conversions and increase their online sales through PPC advertising. Our PPC experts meticulously crafted optimized ad campaigns, conducted A/B testing, and continuously monitored and optimized their performance. The result was a 40% increase in conversions and a substantial boost in revenue for Client C.
Get in Touch with Us
If you're ready to take your business to new heights and achieve remarkable results in digital marketing, contact Rossi Marketing today. Our team of experts is eager to assist you in developing a tailored strategy that will help you stand out from your competition.
Don't miss out on the opportunity to unlock your business's full potential. Let Rossi Marketing be your partner for success.