Palm Cards: Effective Communication and Marketing Tool
Sep 2, 2018
Palm Cards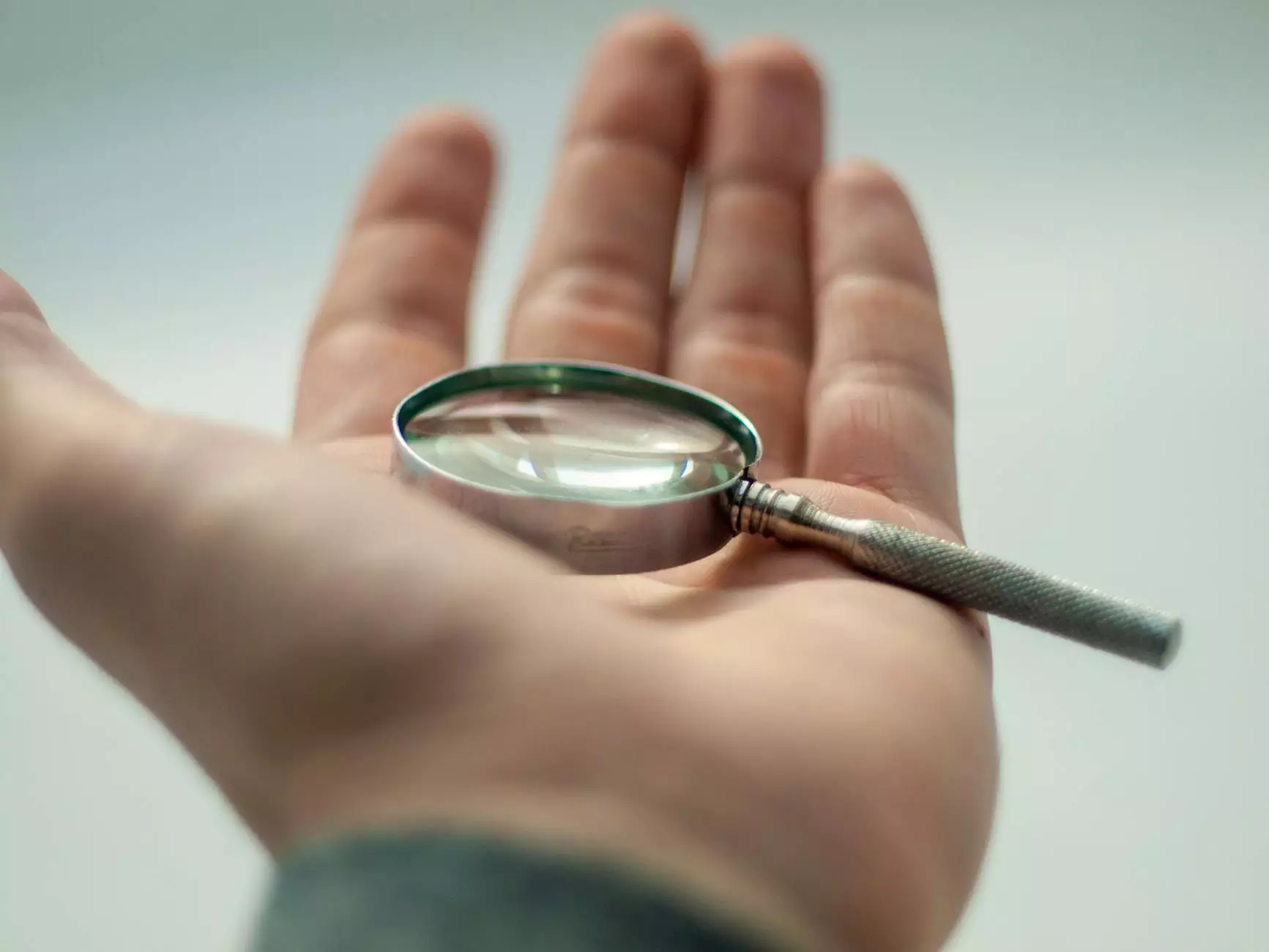 Welcome to Rossi Marketing, your trusted partner in Business and Consumer Services - Digital Marketing. In today's fast-paced digital age, standing out from the competition and effectively communicating your message is crucial for the success of any business. That's where palm cards come into play.
What Are Palm Cards?
Palm cards, also known as palm-leaflets or handbills, are small printed cards that can easily fit into the palm of your hand. They serve as a powerful marketing tool to convey your message, strengthen brand awareness, and generate leads. Palm cards are commonly used in political campaigns, trade shows, conferences, and other events where quick and impactful communication is required.
The Power of Palm Cards in Digital Marketing
In an increasingly digital world, you might wonder why palm cards still hold relevance. The truth is, despite the rise of online marketing strategies, physical marketing materials like palm cards provide a tangible and personal touch that cannot be replicated digitally. Here are some reasons why palm cards continue to drive results:
1. Tangible Presence:
Unlike digital ads or emails that can easily get lost in the clutter, palm cards offer a physical presence. People can hold them, feel them, and keep them as a reminder of your brand. Their physical nature makes them memorable and creates a lasting impression, ensuring your message stays with your target audience.
2. Quick and Easy Sharing:
Palm cards are compact and portable, making them easy to carry and share. Whether you're attending a conference, networking event, or meeting with potential clients, palm cards can be effortlessly distributed, allowing you to reach a wider audience and increase your brand visibility.
3. Eye-catching Design:
With creative design elements and captivating visuals, palm cards can grab attention and stand out from the crowd. Investing in professional palm card design and printing services, like the ones we offer at Rossi Marketing, ensures your palm cards make a strong visual impact, leaving a lasting impression on your target audience.
4. Versatile Messaging:
Palm cards provide a limited yet valuable space to communicate your message effectively. Craft a compelling headline, outline key benefits or services, and include a call-to-action to encourage engagement. The concise nature of palm cards encourages focused and impactful messaging, increasing the likelihood of generating leads and conversions.
Partner with Rossi Marketing for Exceptional Palm Card Solutions
At Rossi Marketing, we understand the power of palm cards in driving results for your business. Our team of experts specializes in designing and printing custom palm cards tailored to your unique needs and goals. We offer a comprehensive range of services to ensure your palm cards reflect your brand identity and effectively convey your message.
Our Palm Card Services Include:
Professional palm card design
High-quality printing with a variety of finishes
Customized sizes and shapes
Incorporation of your brand elements, including logos and color schemes
Attention-grabbing visuals and layout
Quick turnaround time
Whether you're launching a new product, promoting an event, or running a political campaign, partnering with Rossi Marketing will give you the competitive edge with our top-notch palm card solutions.
Contact Rossi Marketing Today!
Ready to elevate your marketing efforts with compelling palm cards? Reach out to us at Rossi Marketing today. Our team of marketing experts is dedicated to helping you achieve your business goals through innovative and impactful strategies. Let us optimize your brand's visibility and drive results with our digital marketing solutions, including outstanding palm cards.
Don't settle for mediocre marketing strategies - choose palm cards from Rossi Marketing and take your business to new heights. Contact us now for a consultation and see your brand thrive in the digital age.